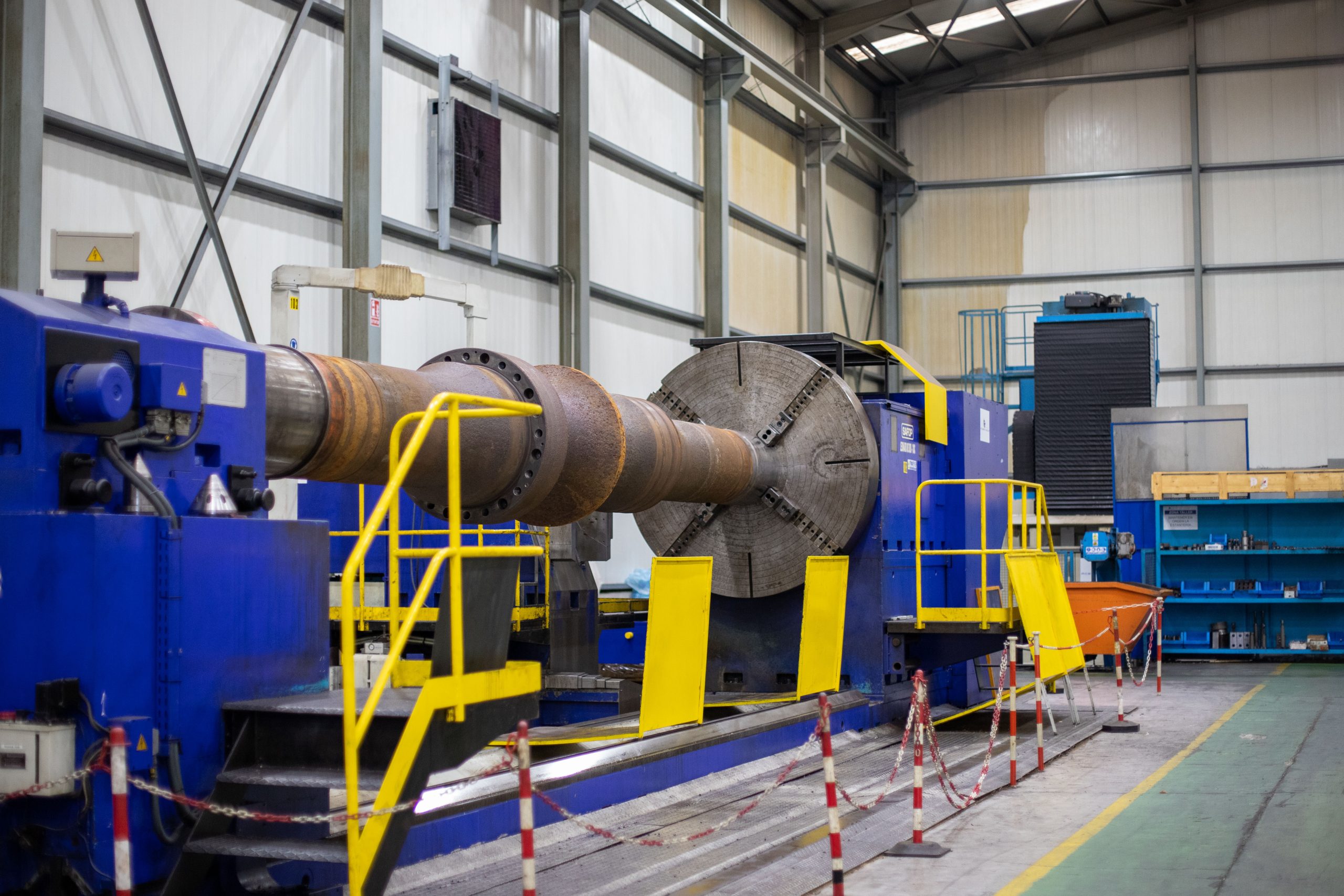 Acebron Group in the machining industry: a focus on precision and efficiency
In Acebron Group we have more than 20 years of professional and business experience in machining.
Since our inception, Acebron Group has worked to go beyond regional boundaries especially in the field of machining.
Throughout these more than three decades, we have dedicated our experience and knowledge to accurately and efficiently meet the demands of the growing sector in which we operate, always under the principle of precision and efficiency.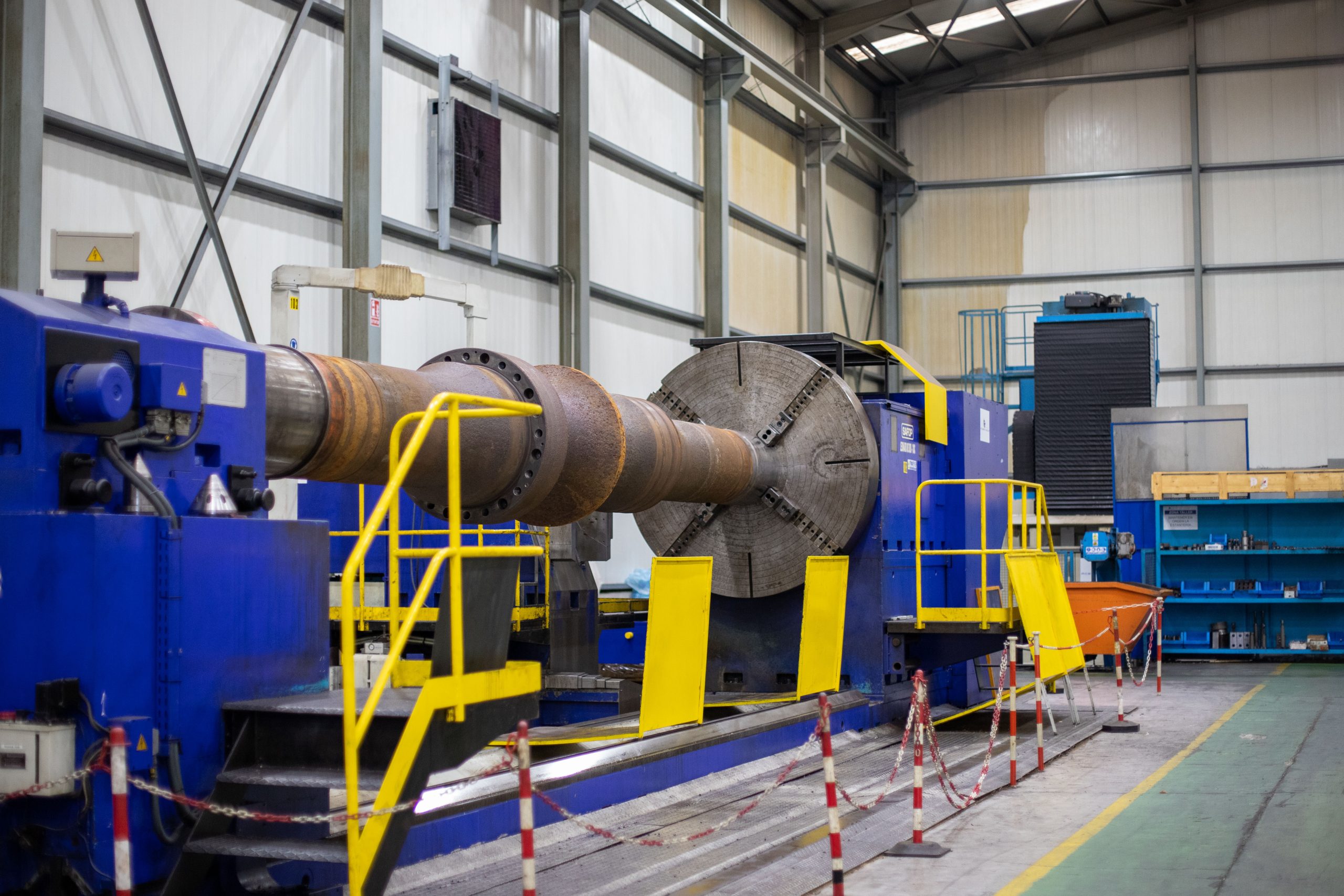 Total solutions in industrial machining.
1. Machining:

manufacturing of large and very precise parts
In ACEBRON GROUP we machine parts of different sizes, materials and shapes, being specialized in medium and large components with high quality requirements, both in medium and small series.
The creation of high precision mechanical parts is achieved through the integration of advanced tools such as Laser Tracker and three-dimensional measuring machines.
Our commitment has led us to obtain ISO 9001:2015 and 14001:2015 certifications for all our manufacturing processes by "Lloyd's Register Quality Assurance Ltd".
Machining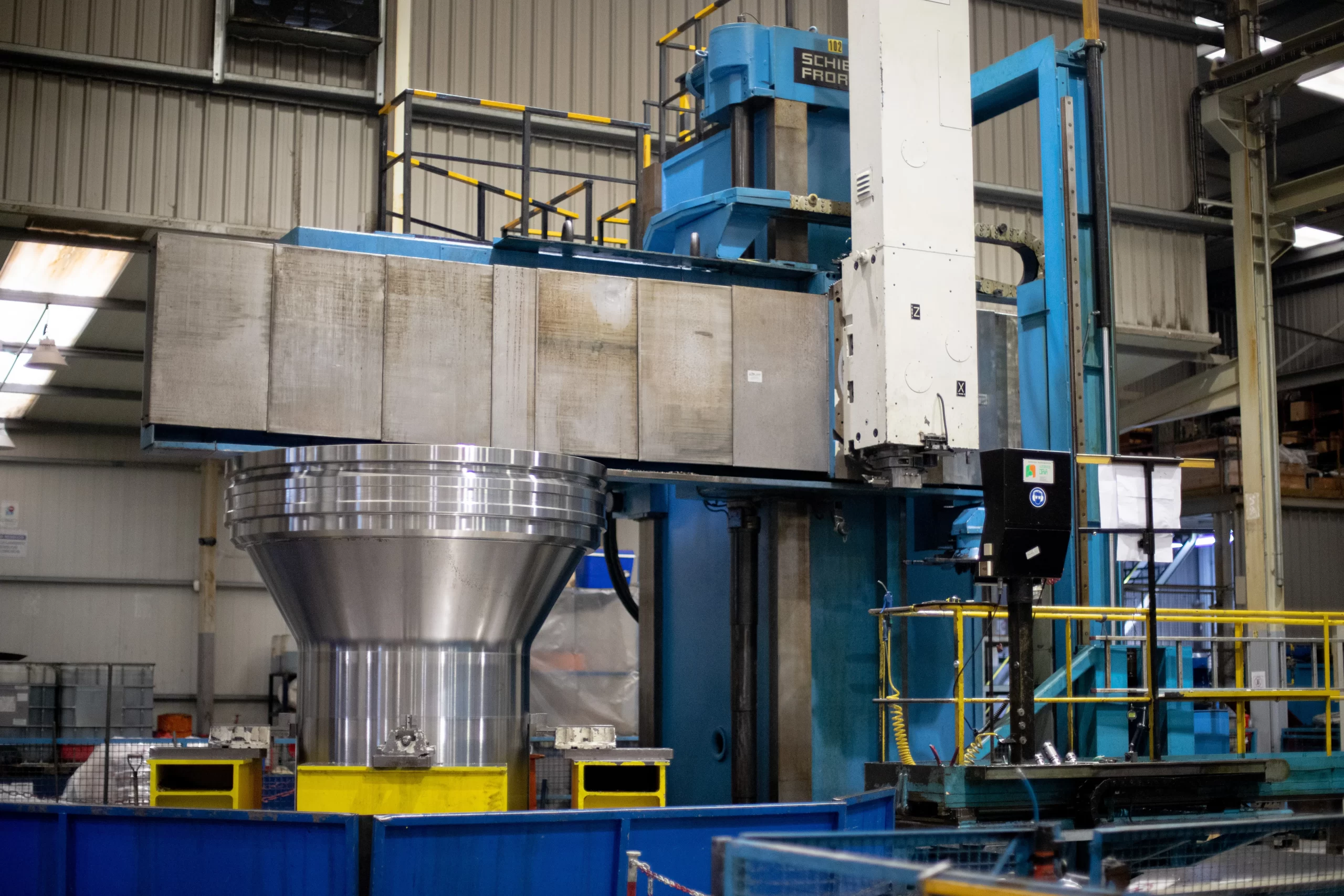 2. Surface treatment:

component optimization
Our dedication to fine detail is demonstrated in our various surface treatment processes. From meticulous paint application to plating and the use of epoxy resins and silicates, we ensure that every component meets industry standards.
Surface treatment
3. Welding and metal sheet working:

mechanical equipment manufacturing
We offer a wide range of welding and boilermaking services.
From the development of mechanical assemblies to reverse engineering and technical advice. Each service speaks of a deep commitment to efficiency, always looking for ways to add value and exceed our customers' expectations. That is why we have more than 40 qualified welding procedures and manufacturing processes certified according to EN 1090-1: 2009 / A1: 2011 and UNE EN ISO 3834-2: 2006.
Welding & metal sheet working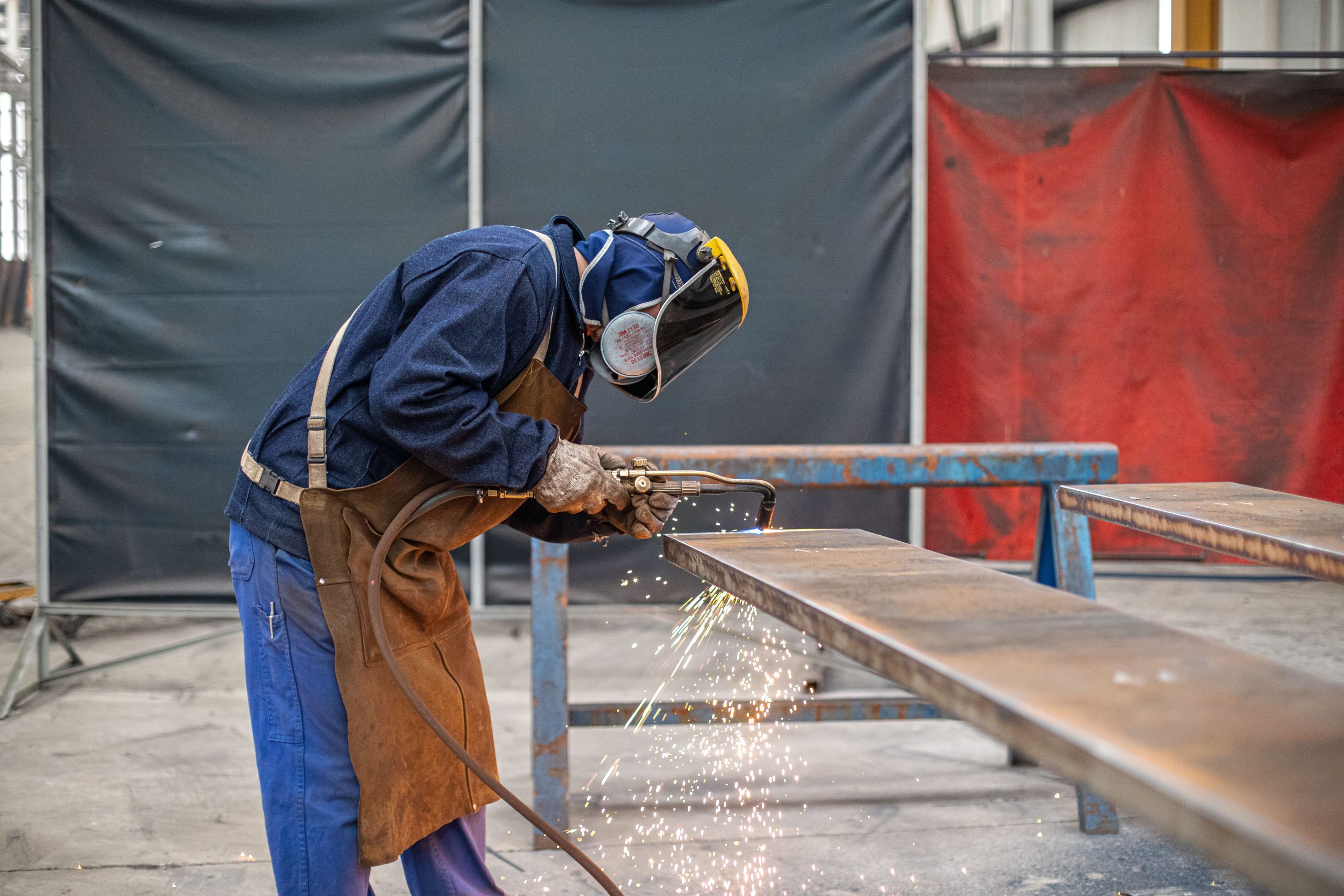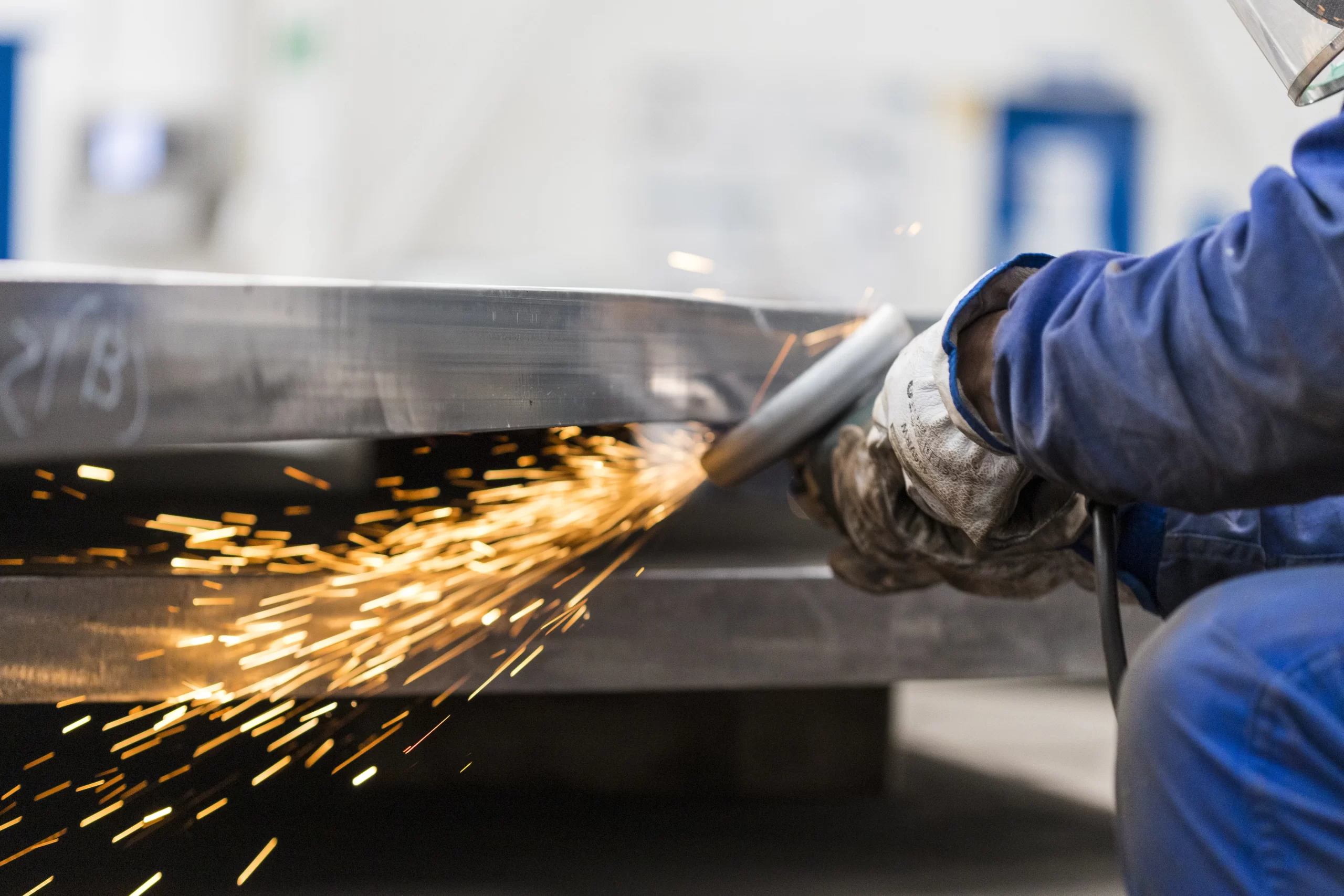 4. Assembly:

leaders in precision
At Acebron Group, we have a specialized technical team, whose training and experience in engineering and assembly areas translate into precise and high quality execution of all our operations.
Our comprehensive approach covers the entire spectrum of the value chain: from the design and manufacture of parts to exacting specifications and advanced refurbishment techniques, to meticulous assembly and disassembly procedures. Each step is monitored to ensure that it adheres to the highest industry standards and meets the customer's technical specifications.
This deep integration of services optimizes operational efficiency. At Acebron Group, our technical commitment and depth of knowledge positions us as a reliable solution for projects that demand precision and technical expertise.
Assembly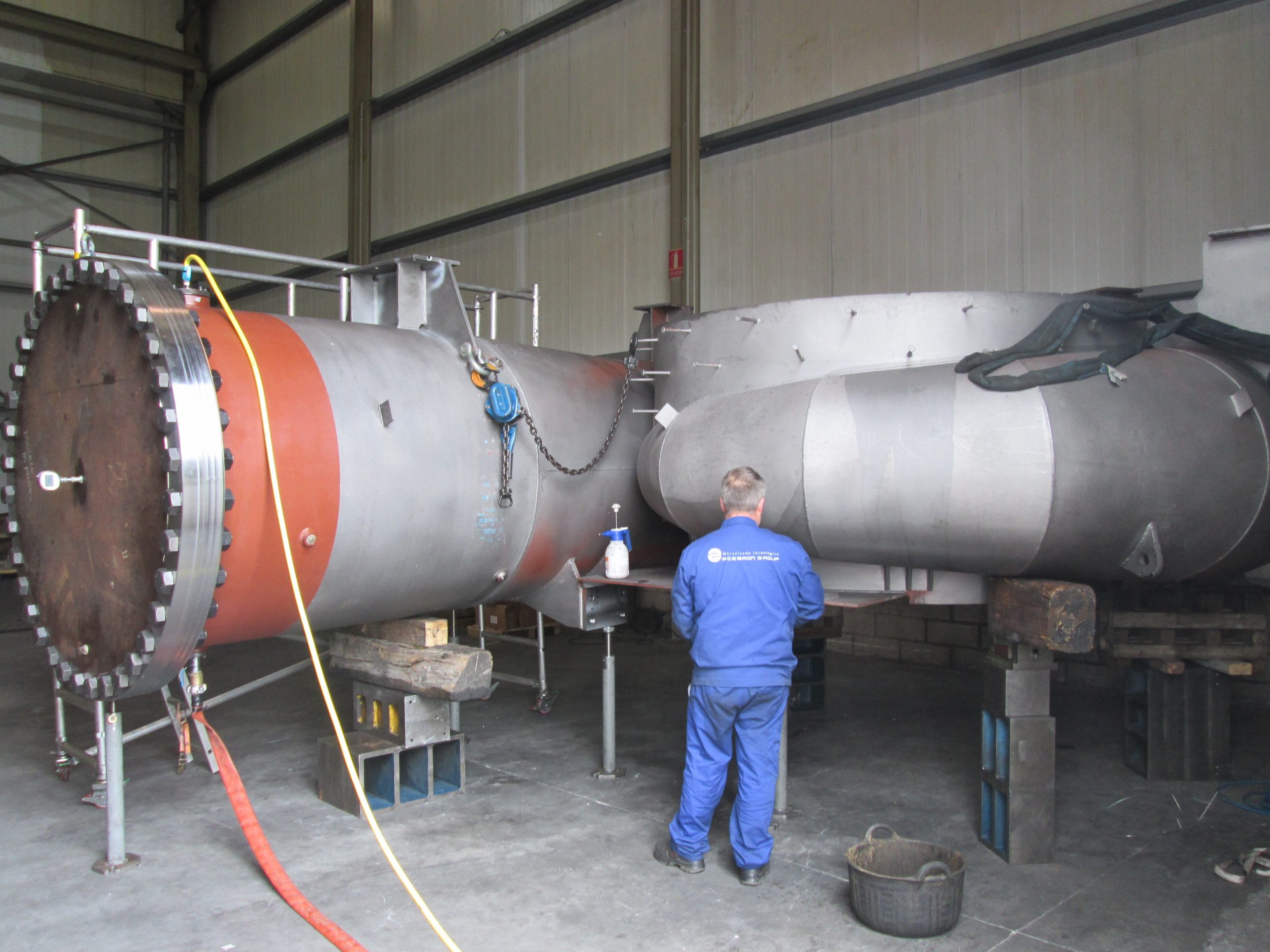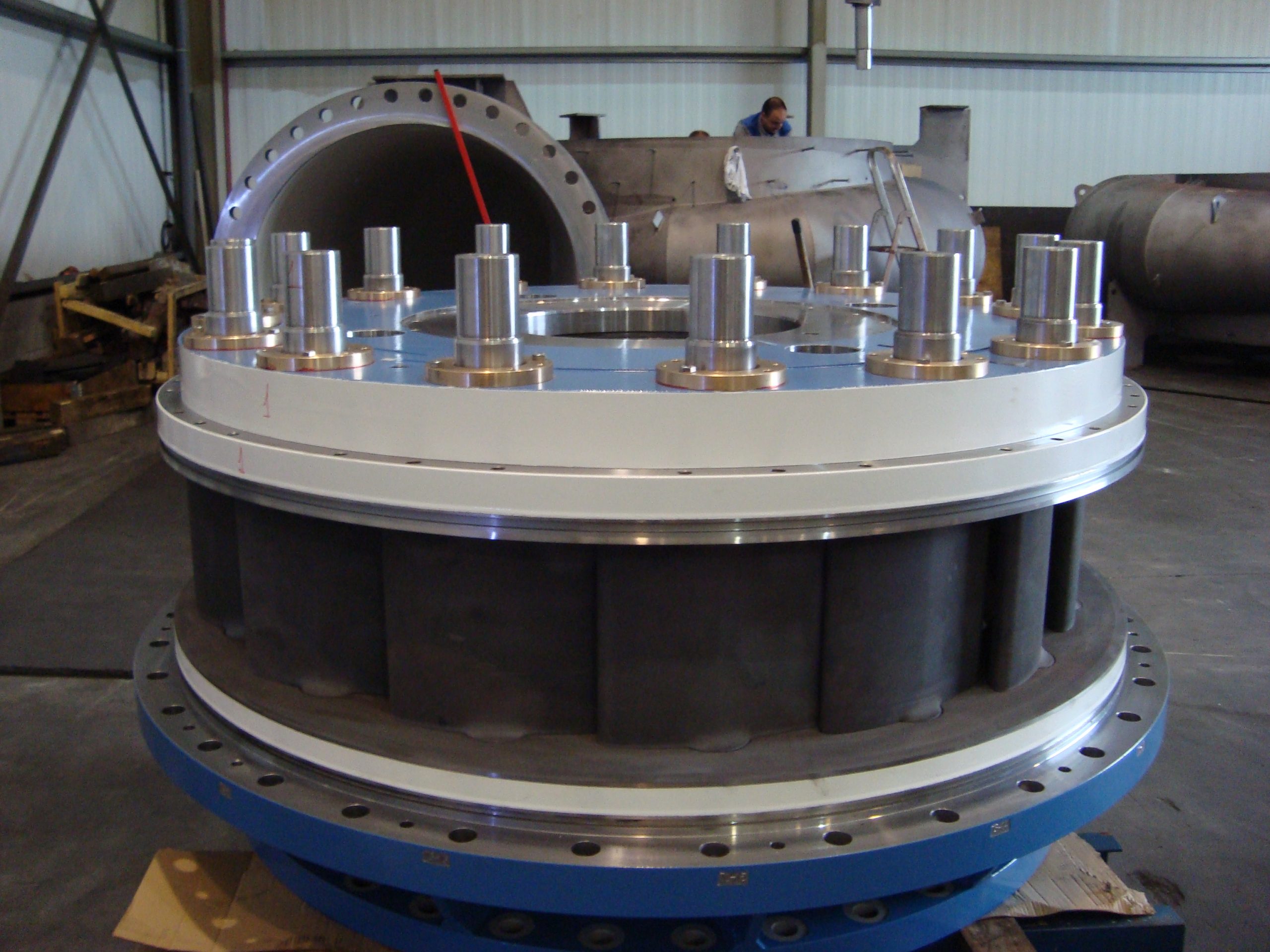 5. Quality control:

quality as a goal
ACEBRON GROUP's technical competence is based on total quality applied as a business philosophy. All our manufacturing processes are certified under the ISO 9001:2008 standard.
We work under very demanding quality standards in terms of tolerances and precision. In order to meet them, during our manufacturing process we have 100% conditioned workshops.
In addition, Acebron Group ensures the certification of our team of professionals as a guarantee of quality.
Quality control
6. Industry 4.0:

creating a digital model of our company
By combining the Digital Twin with all our process monitoring 4.0 systems, we have also integrated the powerful method of reverse engineering. This technique allows us to break down existing components and tools to analyze their design, structure and function in depth. With reverse engineering, we are able to extract valuable information from parts and systems, which makes it easier for us to replicate, optimize or even innovate based on existing designs. This is how, in addition to creating a digital model of our company, we enhance our ability to adapt and continuously improve.
In Acebron Group we are committed to the digitization of our value chain. We have industrial communications software that allows us to connect our 4 factories and machining equipment, send programs directly, improve productivity and generate a simulation of the machining process.
Industria 4.0
In Acebron Group we have consolidated our international presence with the fusion of principles based on quality, innovation and the pursuit of excellence.