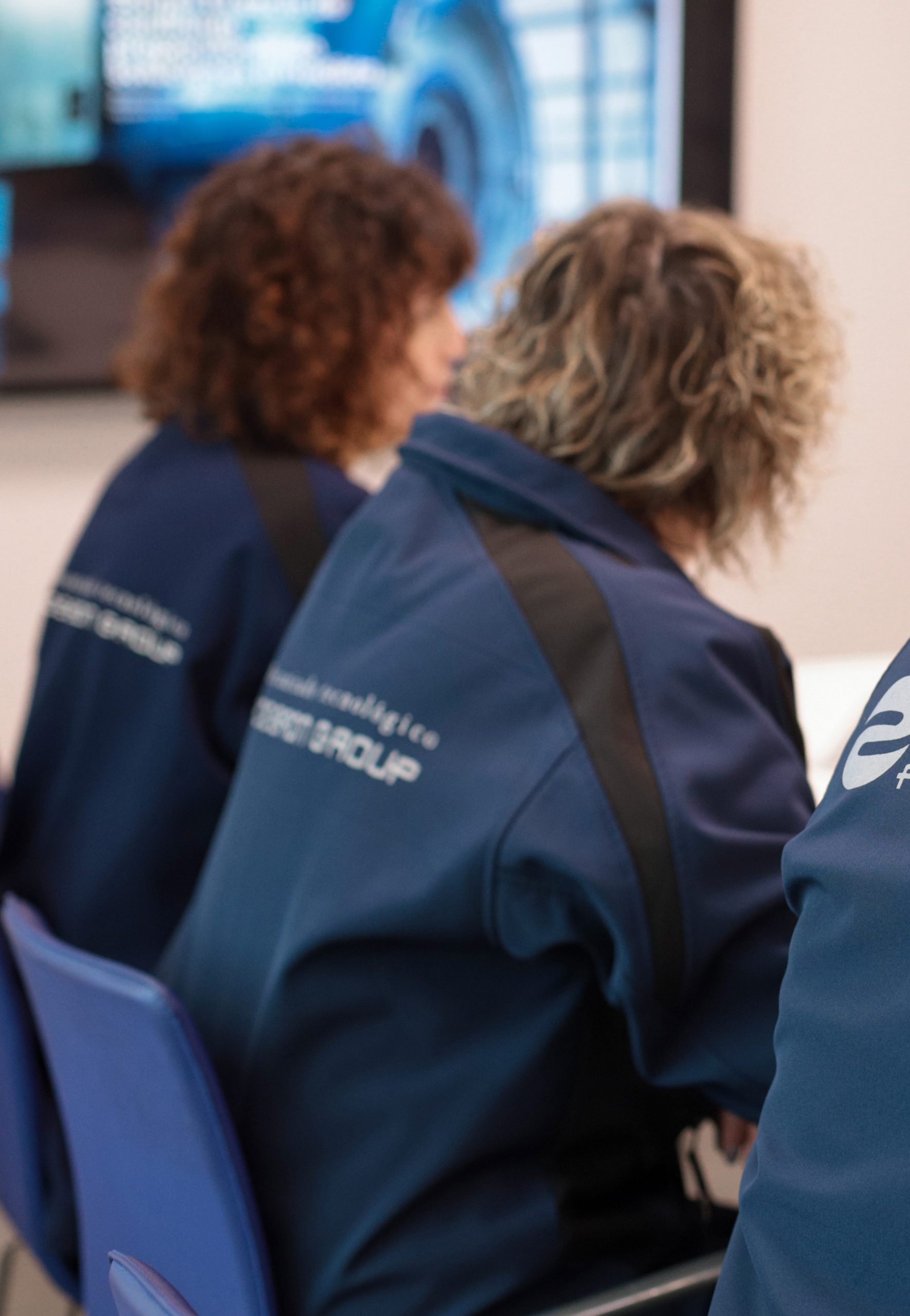 Acebron Group | "Training Program: Sustainable Suppliers".
Acebron Group has successfully completed the "Sustainable Supplier Training Program", an initiative launched through the UN Global Compact Spain, ICEX and the ICO Foundation.
This program aims to train supply chains in sustainability under the frameworks of the Ten Principles and the 2030 Agenda.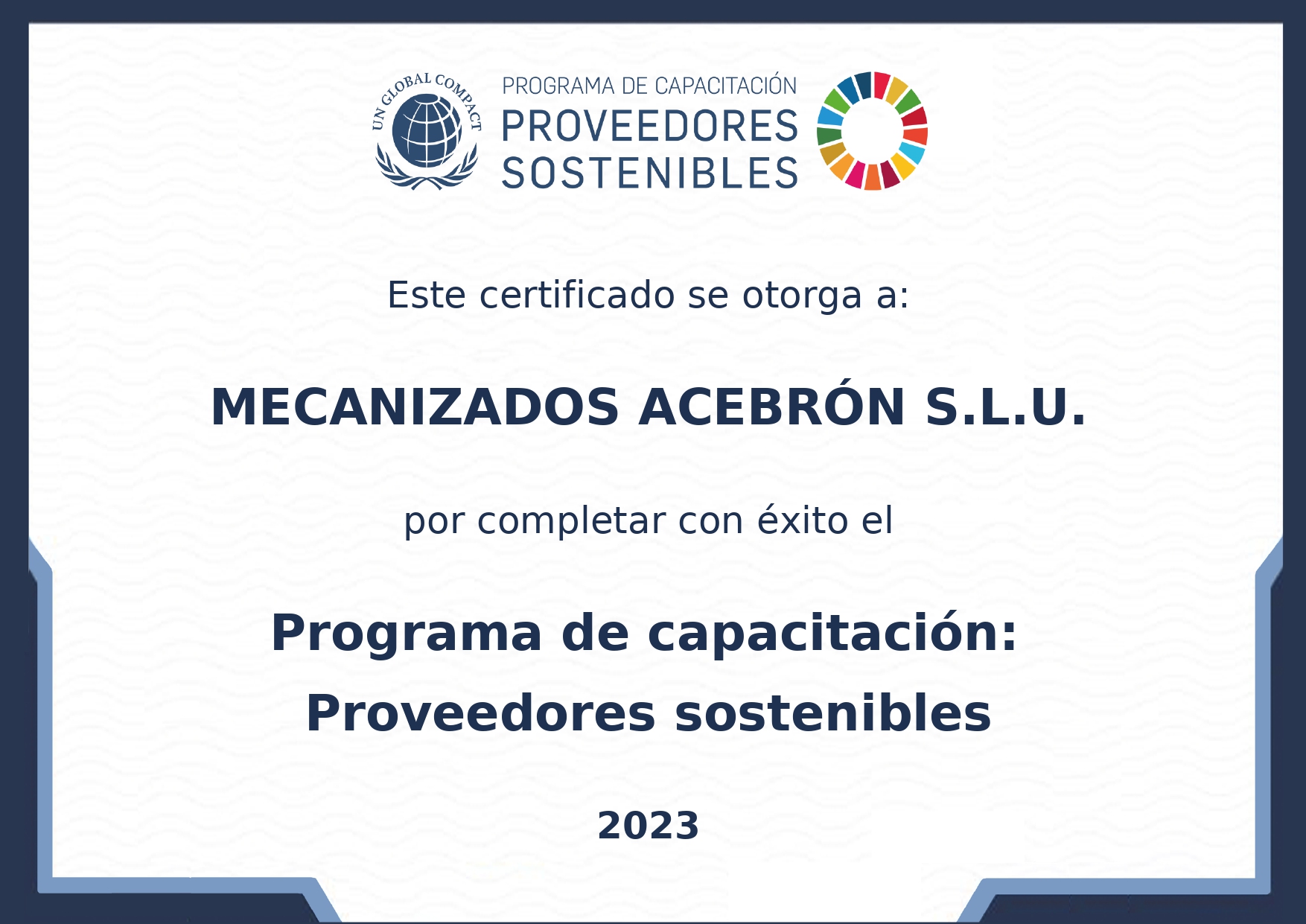 More than 2,000 SMEs from 38 countries such as Spain, Mexico, Brazil, Portugal and the United States have joined this program with 5 outstanding benefits: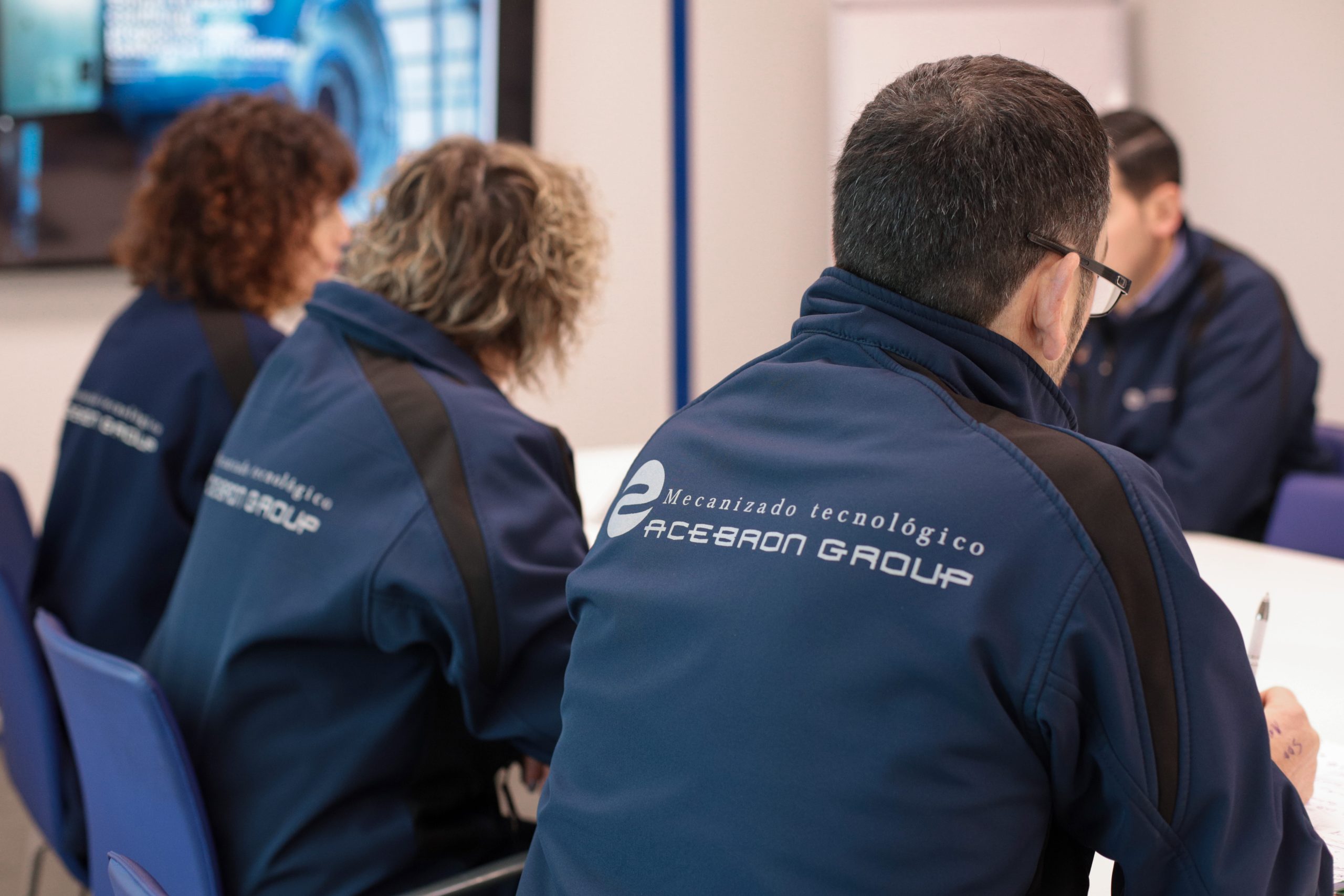 Within this program we have worked in 4 main areas related to the 10 principles of the Global Compact.
The formation of and compliance with this program has allowed Acebron Group to ensure that our operations are developed in a way that is beneficial to economies and societies around the world.
Analyze the impact of our company on the communities in which we operate.
Control that our suppliers and partners respect our rights.
Efficient management of overtime.
Introduce gender equality measures in the company.
Support the elimination of all forms of forced and compulsory labor.
Support the abolition of discriminatory practices in employment and occupation.
Carry out environmental awareness actions in the company.
Calculate the carbon footprint and reduce the company's CO2 emissions.
Develop, use and promote the use of renewable energies.
Define the organization's values, principles, standards and norms of conduct.
Acebron Group reinforces its corporate and social commitment, highlighting the continuous exploration of new sources of training and growth to ensure that our company operates under the highest standards of excellence.