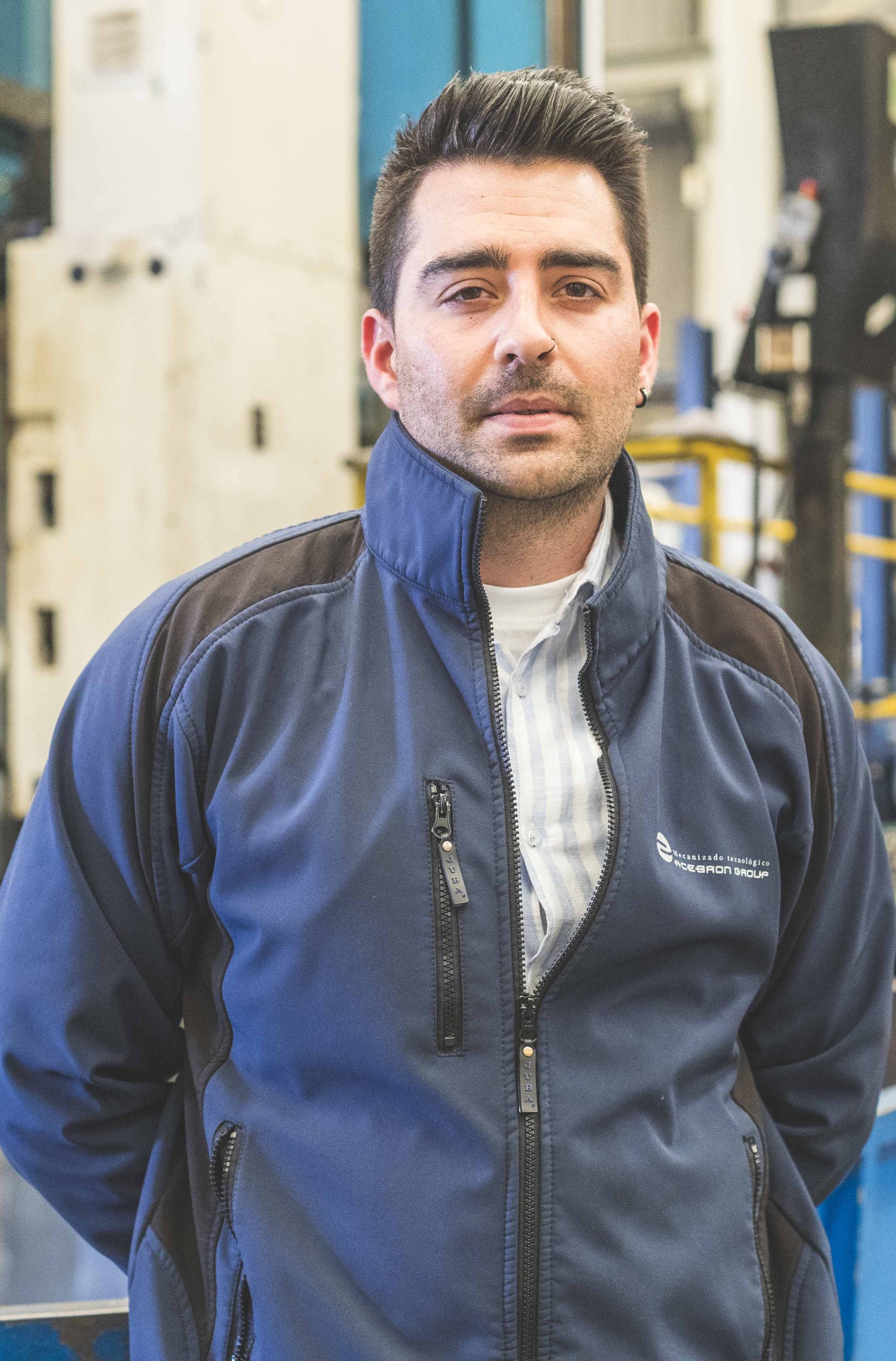 Adrián Portela, Project Manager at Acebrón Group
We have had the pleasure of interviewing Adrián Portela, Project Manager of Acebrón Group and who currently, in addition to his role, also supports the CAD-CAM department.
HIS TIME AT ACEBRON GROUP
My time in Acebrón Group can be divided into two stages ; the first one that started approximately 10 years ago and lasted a little over a year, in which I developed a position in production, working directly in the workshop as a machine operator; and a second stage that started almost 2 years ago and in which I have become part of the team of the Technical Office of Acebrón Group.
I consider that the day to day is very demanding, due to the current production models, tight delivery times and high quality requirements. Much concentration and organisation are required to carry out all activities with the highest efficiency and quality.
ACEBRON GROUP'S JOURNEY AND ITS CUSTOMERS
I have seen many changes with respect to Acebrón Group as a company, especially technological changes in management, implementation of a planning department, the use of digital filers using barcodes and the development of a CAM department among others.
Acebron Group has become more versatile and competitive over the years.
Regarding the type of client, when I started working for the company, practically all production was destined for the wind energy sector, and despite continuing to collaborate in a very important way with this sector, Acebrón Group today actively collaborates with well renowned clients in the hydraulic, nuclear, railway and space sectors.
Every day more interesting and important projects appear in the industry, which implies a constant professional challenge. There is no room for boredom!
Thank you very much Adrián for your dedication to our company!