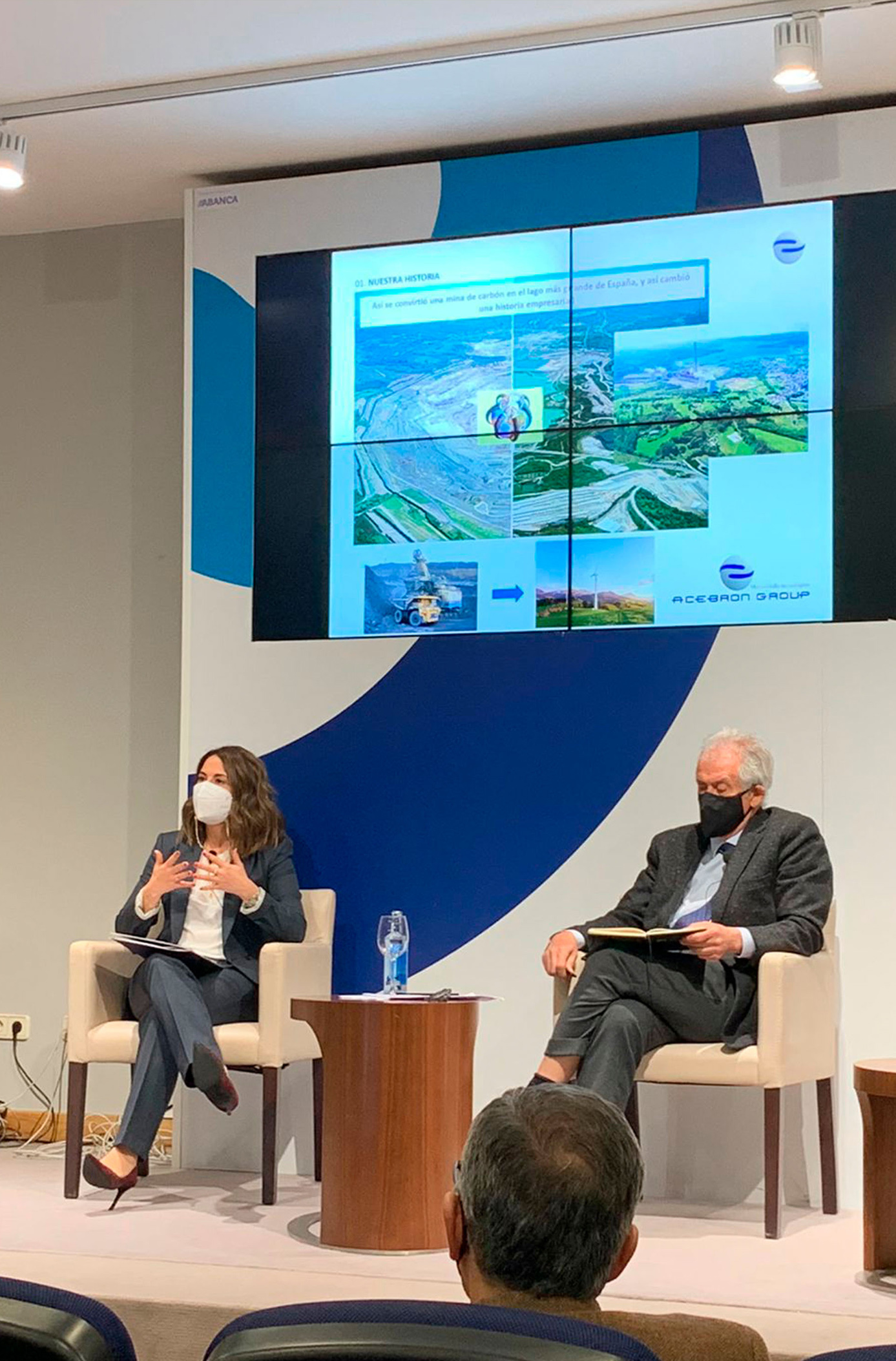 Ecological Transition Marks the Future
Yesterday, the event organised by the Circulo Empresarios de Galicia and sponsored by Iberdrola took place. The aim was to
analyse the opportunities generated by this new situation, as well as to identify driving companies capable of promoting large projects
that will boost the economy and employment in Galicia and lead initiatives linked to the ecological transition.
Ángeles Santamaría, CEO of Iberdrola España, pointed out that more than 40% of the national electricity generation mix comes from renewable sources; in the case of Galicia, the percentage rises to 70%. 
It is impossible to think of a progressive reduction of emissions if we do not act in all sectors, and green electricity is part of the solution", said Santamaría, while stressing that 65% of the electricity consumed in our country does not generate emissions".
Development of the conference
The economic recovery through the ecological transition after Covid-19 was the main theme around which most of the day revolved. The importance of the collaboration of the public and private sectors to take advantage of the Next Generation funds was also highlighted, as they can be "a great generator of opportunities" Paula Uría, Director General of Energy Planning and Natural Resources of the Regional Ministry of Economy. This could transform the Galician economic landscape by mobilising an investment of 5,200 million euros over the next five years and generating 30,000 jobs.
Projects identified
Four key projects have been identified to attract Next Generation funding:
Sustainable management of Galician forests
Circular economy centre
Green hydrogen generation
New renewable power
And four cross-cutting projects:
Research and innovation centres
Digital laboratories
Sustainable logistics chains
Instruments for agricultural land reclamation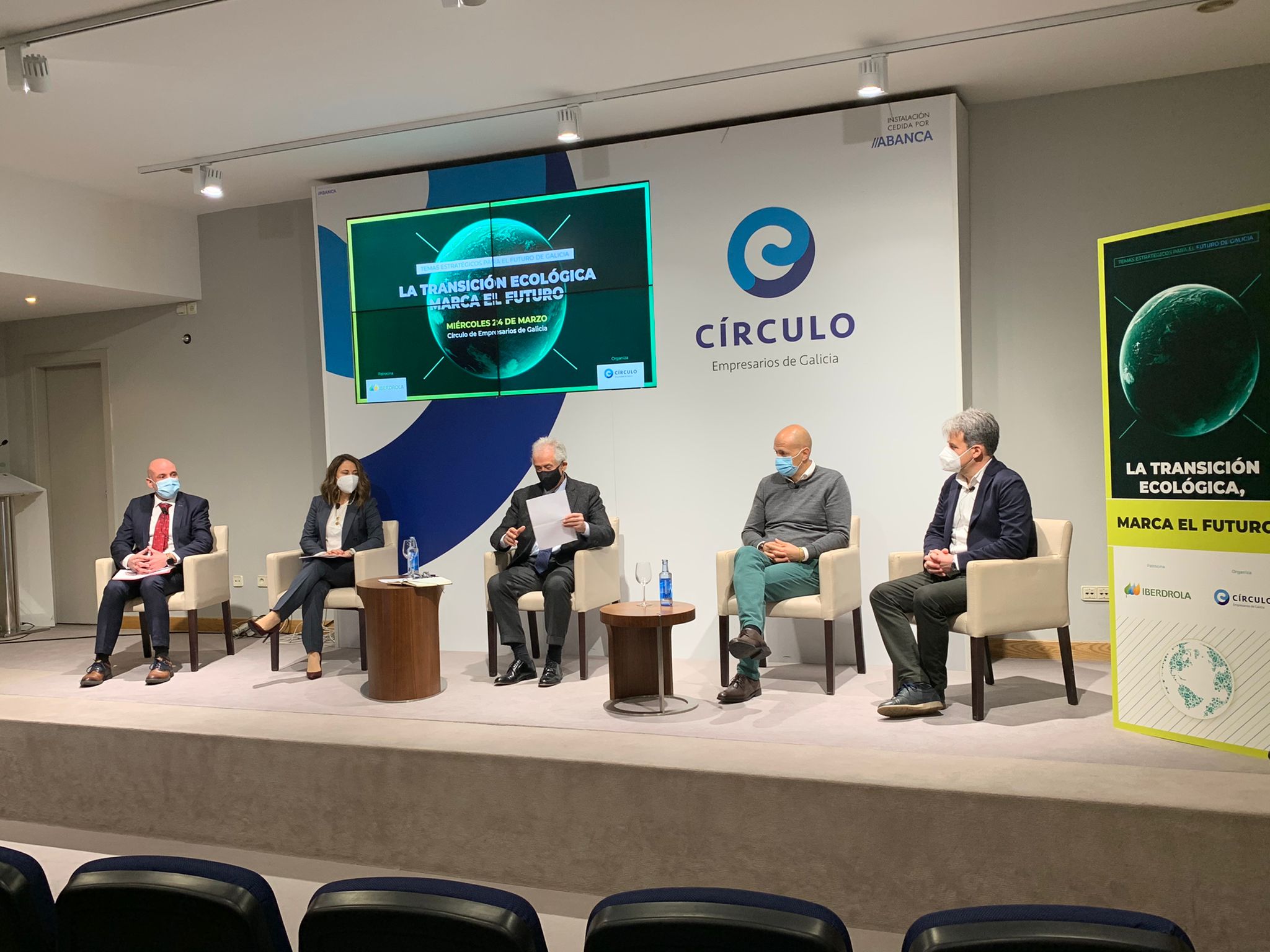 Changing habits
The president of the Galician Business Circle, Patricia García, stressed the importance, more than ever, of making the most of our natural resources while respecting the environment as much as possible and Abel Caballero, Mayor of Vigo, pointed out that "The ecological transition is a new way of thinking".
Green hydrogen, offshore wind energy, increasing electrical storage capacity, the decarbonisation of transport, building and industry, the recharging of electric vehicles, were other issues also addressed by the speakers and during the subsequent round table in which Javier Herrador, commercial director of Navantia, took part; Rebeca Acebrón, CEO of Grupo Acebrón; Rubén Blanco, general manager of Little Cars; Santiago Romero, general manager of Teiga TMI; Eladio Pérez, CEO of Ecoforest; and Carlos González, general manager of Vitrasa.