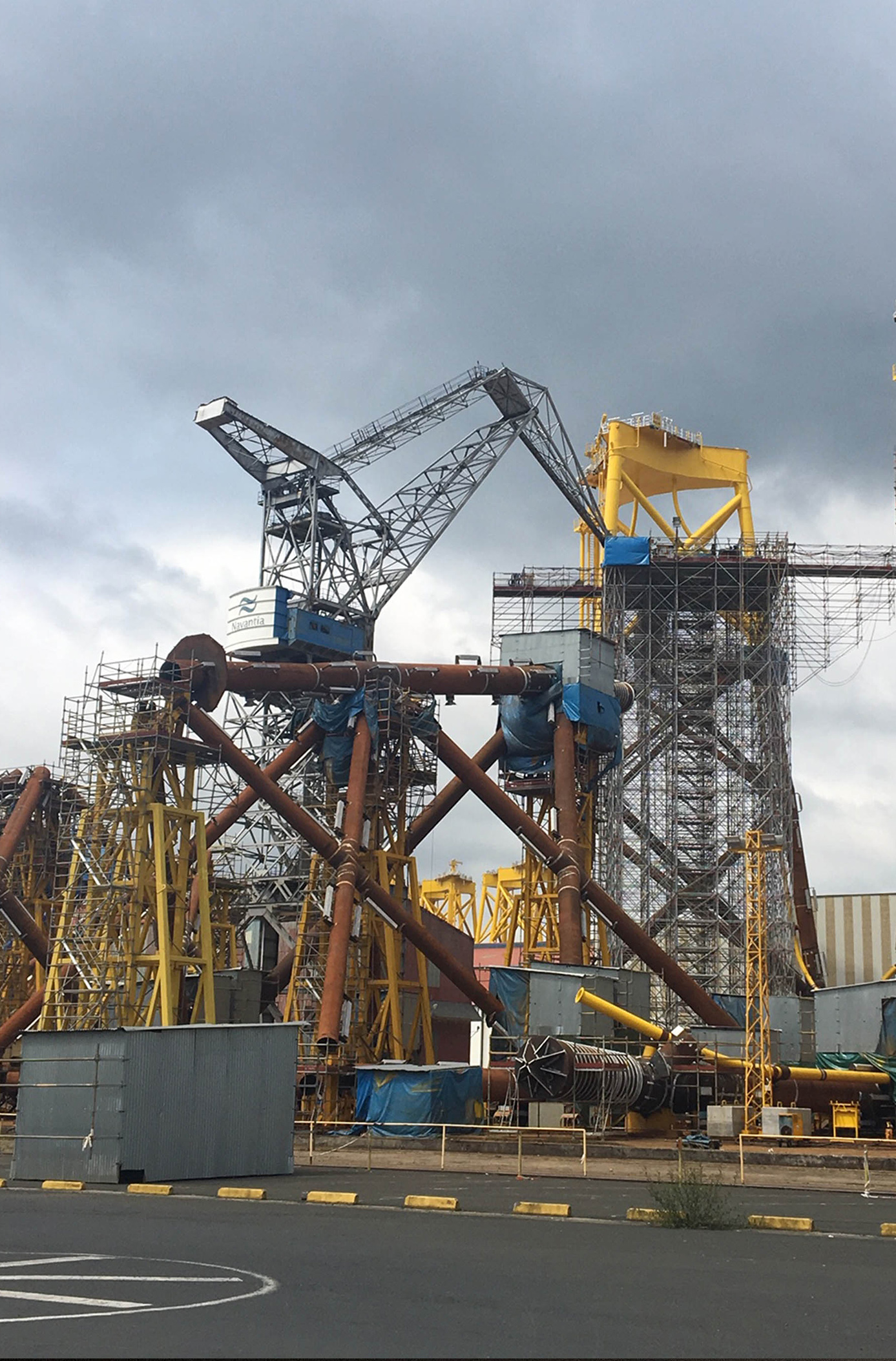 Off shore: The Future of the Galicia Coast
An exponential growth of the offshore wind power is predicted in Spain and Europe in the future. The goal set by the European wind energy association, WindEurope, is to reach 450,000 megawatts of offshore wind energy in Europe by 2050, which would mean that Spain would build 85 wind farms over the next 30 years.
In Galicia there are five large port infrastructures, which serve as the basis for the opening of the region to the outside world. Galician shipyards can contribute to the manufacture and exportation of machine support structures, wind turbines and offshore electrical substations installed for offshore wind energy projects in Northern Europe. The lower manufacturing costs compensate for the greater distance to the wind farms with respect to local shipyards, and therefore ensure the competitiveness of the Galician supply.
Offshore: Great opportunities
The opportunity it represents for Galicia and other areas of Spain lies in its extensive kilometers of coastline where to install wind farms that would exploit this type of clean, renewable energy at a low economic and environmental cost. In addition, it would mean the refloating of a large number of Galician and Spanish companies that are part of this industry with the creation of a large number of direct and indirect jobs.
Metal companies foresee a growth of 8% during 2021, which will alleviate a drop in turnover of 22% that has occurred during 2020 as a result of the pandemic.
Galicia
Empresas como Iberdrola y Greenalia y otras firmas del metal se están fijando en la frontera de Portugal, Punta Langonsteira y la costa de Lugo para asentar nuevos parques eólicos flotantes y aspiran a fondos europeos para su financiación.  La dilatada experiencia por medio planeta de la líder de las renovables en España, le permite jugar con ventaja en la nueva era abierta al viento del mar como fuente de energía.  Muy pendiente de estos avances se encuentra por supuesto, el sector del metal en Galicia que lleva años reivindicando que no se puede dejar escapar este tren a pesar de que los detalles exactos todavía se encuentran cerrados bajo llave.
Companies such as Iberdrola, Greenalia and other metal firms are looking to the border of Portugal, Punta Langonsteira and the coast of Lugo to establish new floating wind farms and they are seeking European funds for their financing. The extensive experience throughout the world of the leader in renewables in Spain, allows it to play with a great advantage in the new sea wind era. Very aware of these advances is, of course, the metal sector in Galicia which knows that this train cannot be missed.
Ferrolterra
The local government of Ferrol takes a step forward and believes that the region's industry not only has room for improvement in this sector, but can also encompass new activities, completing the entire value chain on the high seas, such as submarine power cable or the construction of vessels. The mayor of Ferrol has shown his interest on financing this project with european funds and to create a specialised offshore wind power department. 
READ ARTICLE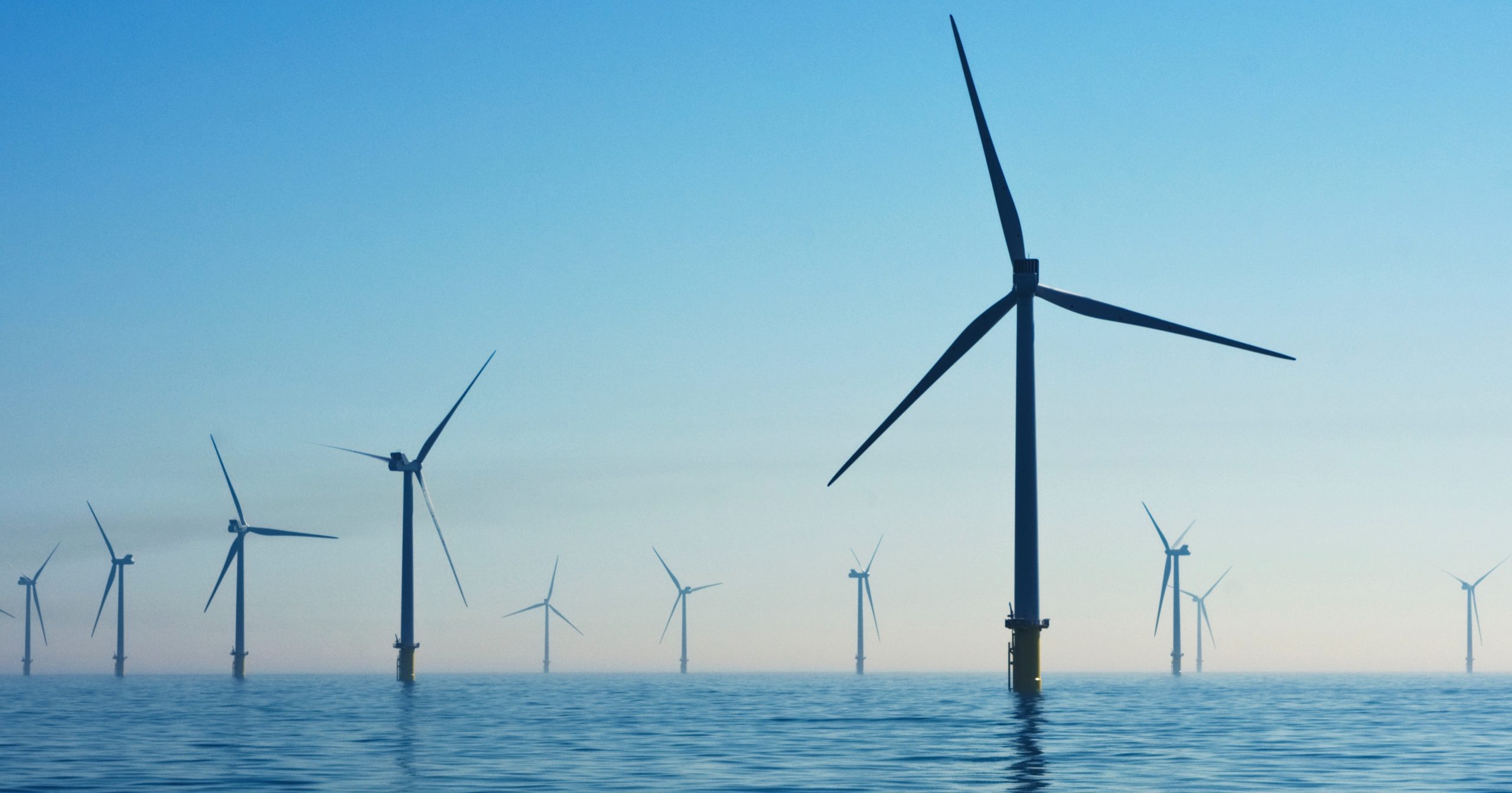 Ecological transition
Interesting initiatives are taking place thanks to the ecological transition and the European Union itself has committed to reduce emissions by 55% by 2030. This is the way forward to achieve a more sustainable and energy efficient development.
Acebron Group´s commitment is not only to offer solutions to most of the sectors of technological machining of parts of different sizes and materials. We go one step further and within our activities, we include the repair of components in the wind, railway, hydraulic, naval, capital goods or machinery sectors, providing a second life to these highly valuable elements.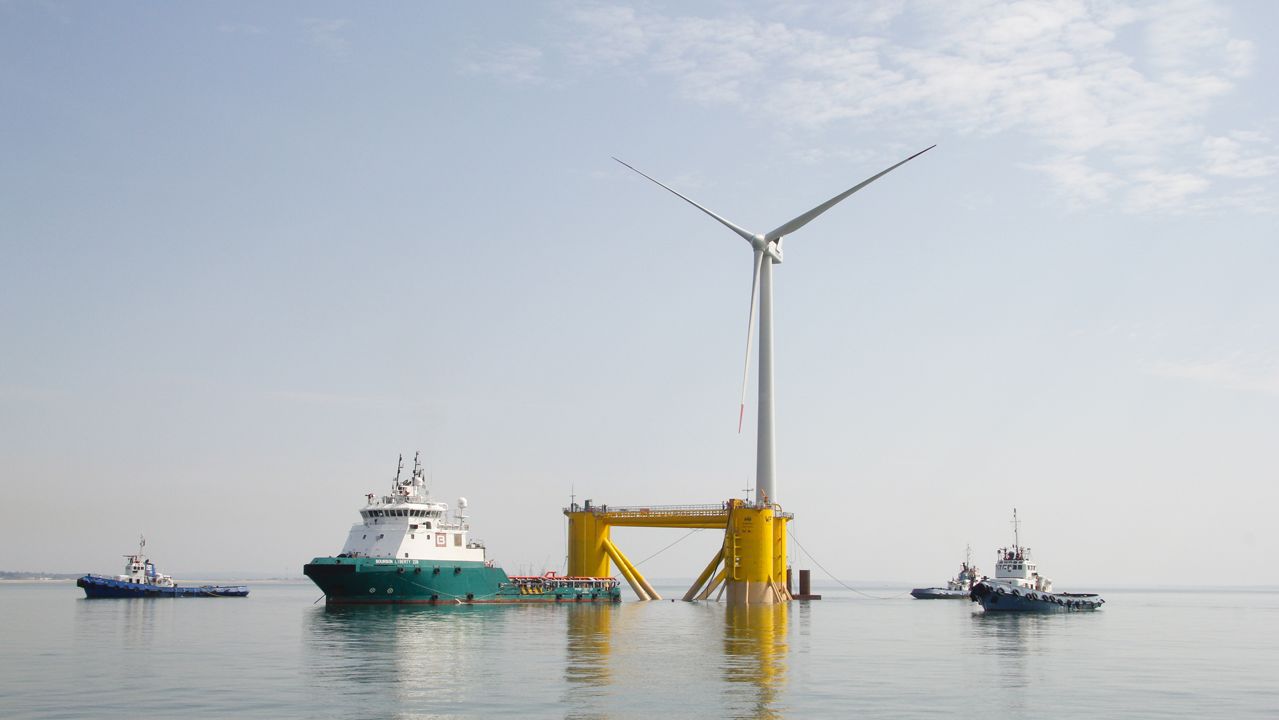 Our Offshore capabilities
We have been participating in offshore projects  since 2016, having specialized in the manufacture of welded components for wind turbine supports, both for the primary and secondary structures. Our quality system and manufacturing process is certified with EN 1090-1: 2009 + A1: 2011 EXC3 and EN ISO 3834-2: 2006, and has FROSIO (Norsok 501) certified painters, meeting the highest manufacturing standards.
We are a leading company with extensive experience in the manufacture of:
Boatlanding and Rest platform

Rigidizers

Transition Pieces (TP)

Transport and logistics tools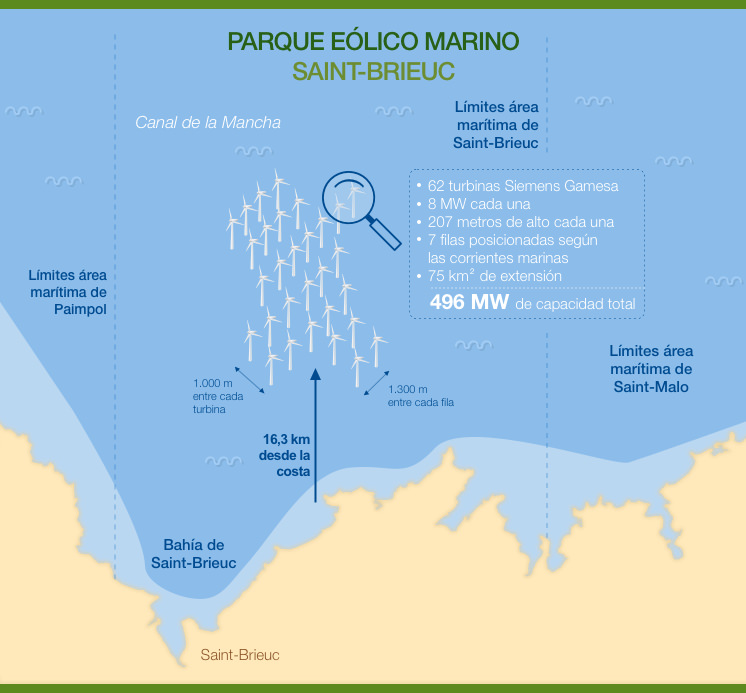 Sant Brieuc, project where Acebron group has presence
There are currently two parallel offshore wind contracts in force between Navantia and Windar Renovables at the Fene shipyard. Both projects are in opposite phases; While the Kinkardine program installed in Scottish waters is already in its final phase, having already delivered two of the five floating structures, the Sant Brieuc project, an enclosure promoted by Iberdrola in French Brittany, is just starting up. For this last project, the tasks will be carried out the manufacturing of 62 jackets at the same time in Perlio´s factory and in the Gallic port of Brest.
The foundation fabrication tasks have started and are progressing at a good pace thanks to the arrival of the first ships carrying structural tubes at both locations, Perlío and Brieuc. Acebron Group, as one of the subcontracted companies, joins the bulk of the structures manufacturing work.
The construction contract for the 62 foundations has been the largest of those signed by Navantia and Windar Renovables, budgeted at 350 million euros.  The order has a key challenge, to maintain logistically connected two poles since the construction will be carried out in parallel in both ports.