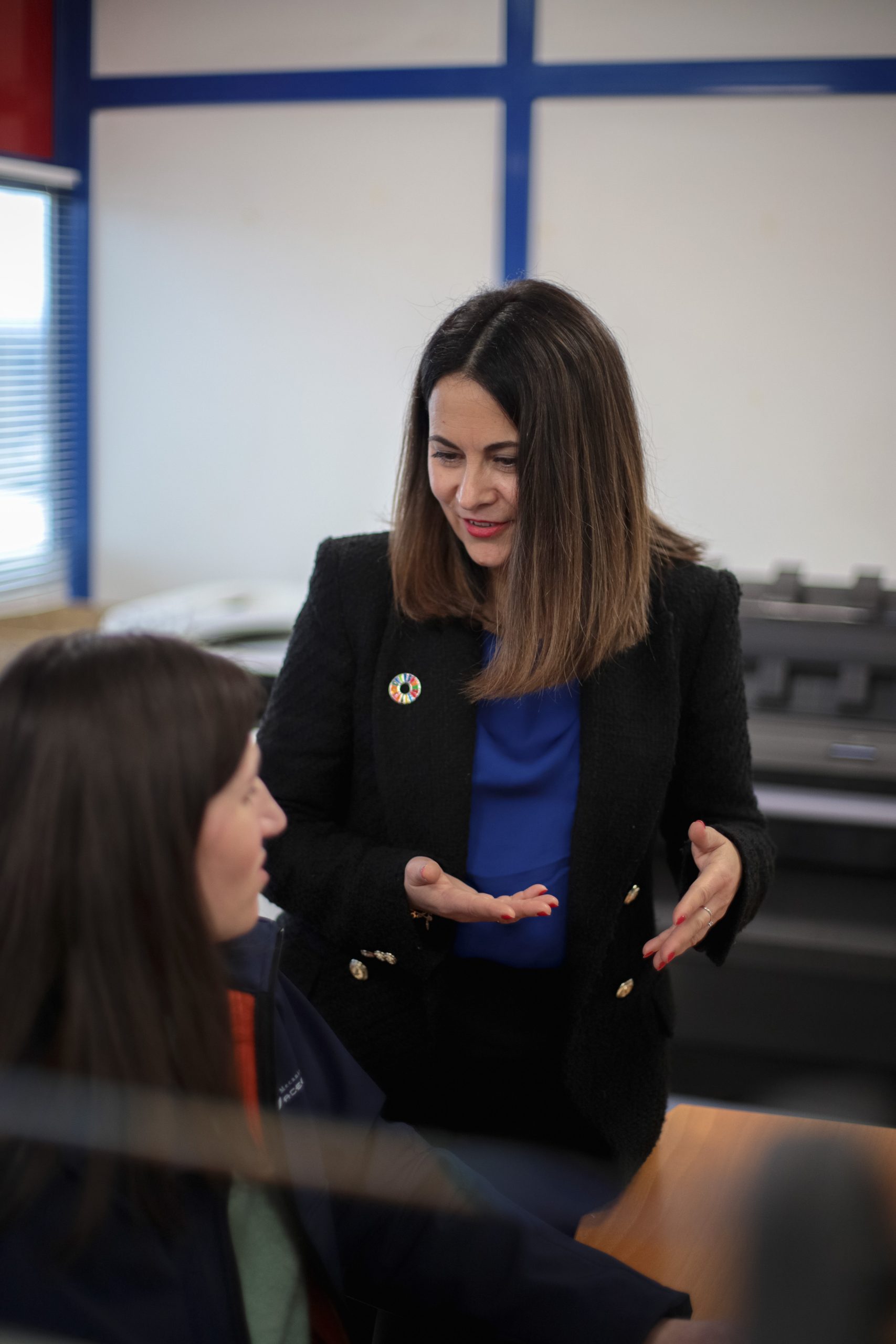 The importance of women in the metal sector
TVG has interviewed Rebeca Acebrón, CEO of Acebron Group and Vice President of Asime and Cluergal in its programme "En Femenino Singular"
She had the opportunity to address various topics about the business world, and especially, the role that women play in the metal sector, a sector traditionally dominated by men.
Rebeca Acebrón shares details of her professional journey, explaining how she assumed the role of Executive Director in 2017 after having worked in the family business for a decade. This appointment marked an important generational transition in Acebron Group, a transition she shared with her brother, who took on the role of manager.
The importance of gaining experience in companies that are not family-owned before taking on a leadership role in a family business is also emphasized. In her opinion, this allows one to forge a strong business character and learn new ways of working that can be crucial for the future success of the company.
The interview provides a fascinating journey through the evolution of Acebron Group under her leadership, highlighting the internationalization of the company as a key achievement. Rebeca described the steps they've taken to expand their reach beyond local borders, reflecting her vision and ambition to make Acebron Group a significant player in the global metal sector.
However, beyond professional successes and accomplishments, the interview also offers insight into her personal life. Her ability to successfully balance her professional and personal life stands out, a challenge many female leaders face. It's evident that she has managed to find a healthy balance that allows her to lead one of the most important companies in the metal sector, while also enjoying her personal life.
The interview showcases the significant role women play in the metal industry, the evolution of Acebron Group under Rebeca Acebrón's leadership, and the balance between professional and personal life she has achieved.
"Be ambitious, don't set limitations or glass ceilings for yourself, set your goals as far as possible because you can achieve what you set out to do. You just have to work hard for it…" – Rebeca Acebrón
Watch the video TVG