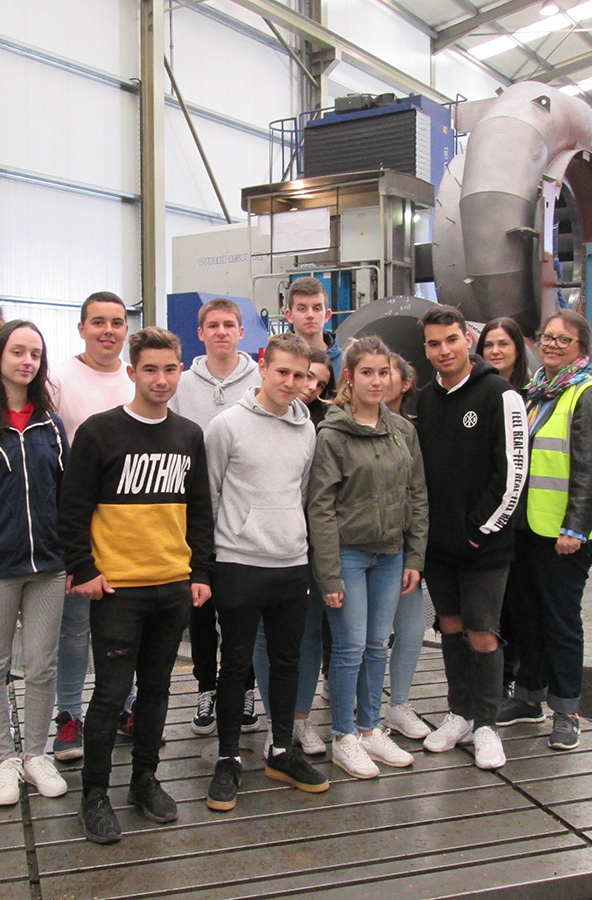 Visit of the students
On Monday, the students of 4th ESO of the CPI "San Sadurniño", visited Acebron Group to learn about our facilities and our work.
The visit began with an explanation of Acebron Group and the different work centers that comprise it, with information on the tasks and processes that are carried out in each one of them. Then, the students could visit two of these work centers: MECACE and ACEMETAL.
In MECACE they have witnessed the processes of machining, the storage system and they have seen the machinery used for such purposes as boring machines, milling machines, vertical and horizontal lathes, machining centers, conventional lathes, saws, etc.
Later, in ACEMETAL, we show them our processes of machining and repair of generator housings. They have also met our measurement and metrology department, where they have seen the Laser Tracker and have shown special interest in three-dimensional measurement.