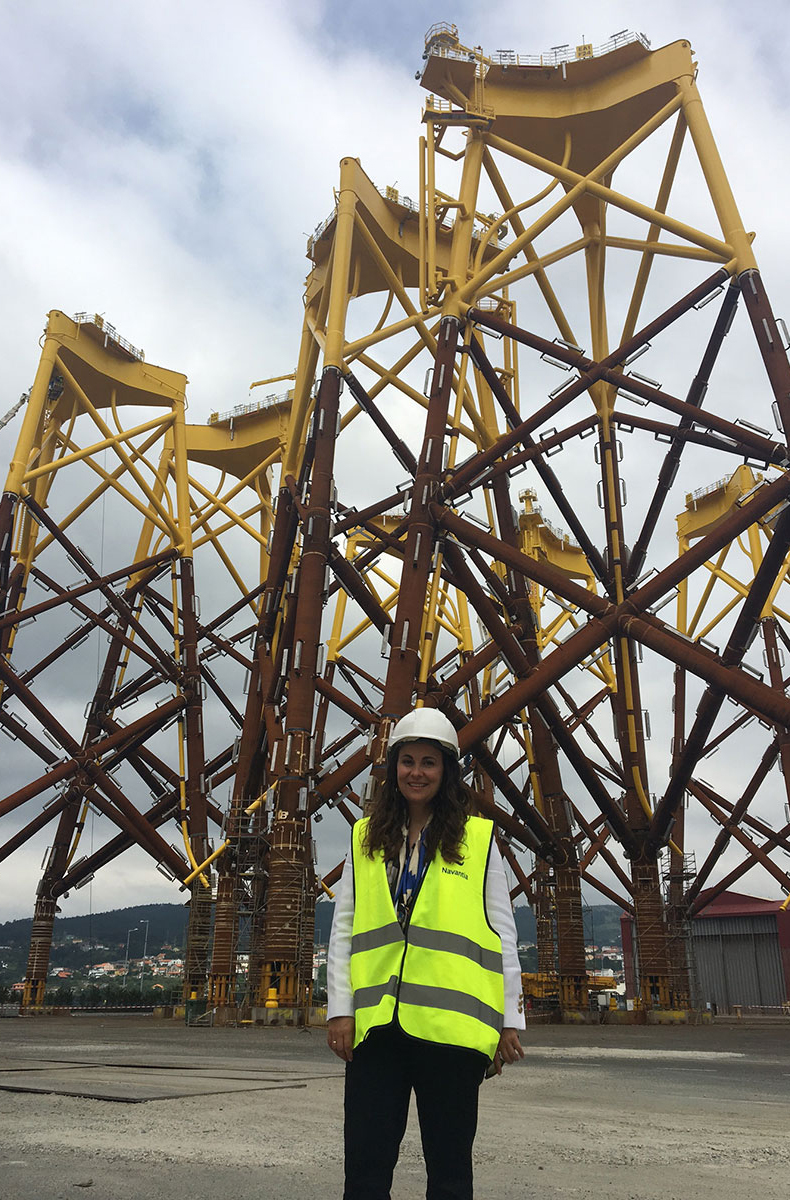 Acebron in the Galician Offshore International HUB
Today we are at the Galician Offshore International HUB, an international event that celebrates its third edition and of which we are partners. This event aims to spread the potential and growth of the offshore wind market in Galicia and the capabilities that exist in this community in this field.
Yesterday, the organization of the event scheduled a previous visit to the facilities of Navantia, in Fene. There, we could see the finished Jackets, in which Acebron Group has participated manufacturing, for our client Nervion Industries, some of the boatlanding that are part of the complete structure.