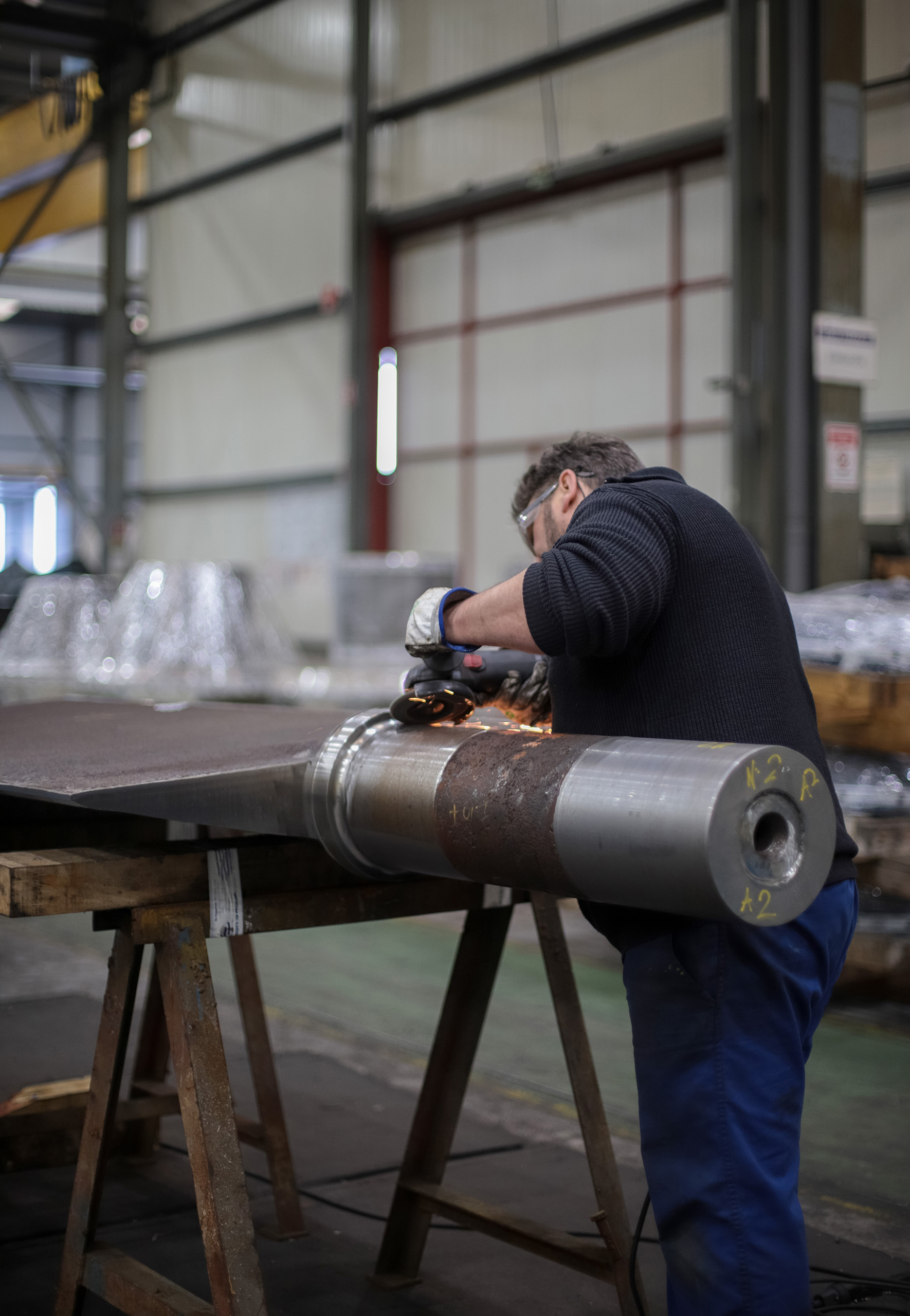 Acebron Group | Capabilities and projects in the wind energy sector
Acebron Group has been the leading provider for key players in the wind energy sector for over 20 years, offering the most innovative, clean, and cost-effective solutions to drive your business.
At Acebron Group, we have the technical resources and necessary know-how to ensure quality and compliance with project requirements, as well as timely delivery. We always prioritize maximum safety throughout all manufacturing processes.
1. Repairs and Maintenance
We repair and rehabilitate components in a way that allows us to reuse up to 70% of the materials compared to a new item.
With our specialization in component repairs, we reduce CO2 emissions, contributing to a more sustainable and renewable world.
OFFSHORE WIND
We have participated in multiple offshore wind projects, manufacturing the following components: mechanically welded components:
Foundations for Jackets:
Primary Structure: Transition Pieces

Secondary Structure: Boatlanding and Rest Platform
Foundations for floating structures: stiffeners:
ONSHORE WIND
In addition to our experience in manufacturing components for offshore wind projects, Acebron Group undertakes the manufacturing of virtually all mechanical components of wind turbines, such as: main shafts, front and rear frames, hubs, bearings, etc..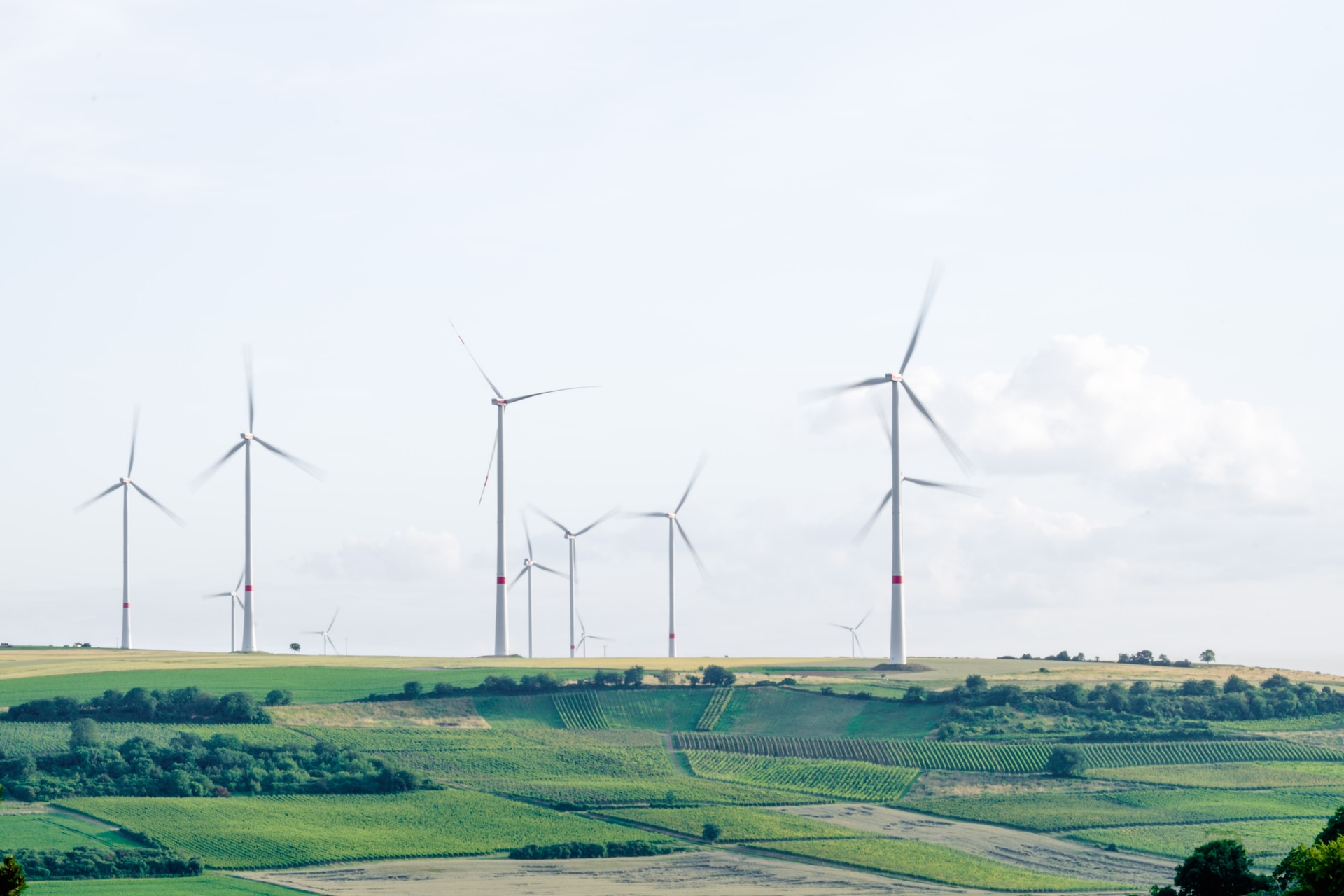 3. Quality Control
In our company, we understand the high quality requirements of the industry and operate under high-quality standards.
Our quality system and manufacturing process are certified according to the EN 1090-1:2009 + A1:2011 EXC3 standard and the EN ISO 3834-2:2006 standard. Additionally, we have painters certified by FROSIO (Norsok 501).
4. Industry 4.0
At ACEBRON GROUP, we embrace Industry 4.0 and the complete digitization of the value chain.
Our 4 factories and all our machining equipment are connected to the production engineering department through industrial communication software, allowing us to send programs directly from the CAM department to all machines, improving productivity and increasing the reliability of various processes.
Digitalization of Facilities – Digital Twin and BIM Modeling
Through the use of a Digital Twin, we can create complete virtual tours of our facilities. This allows us to showcase our machinery, equipment, installations, and the technological and logistical capabilities of our company to clients. Additionally, it offers advantages such as:
Reducing unnecessary travel
Minimizing time and cost overruns
Reducing carbon footprint
Using BIM (Building Information Modeling) digital workflows, we have modeled all the elements that make up our different facilities, generating a simplified model that enables us to work efficiently in our software and ERPs. This digital model also allows us to:
Conduct advanced simulations of our processes to improve manufacturing efficiency
Reduce time by optimizing logistical processes of components within our facilities
Create real BIM simulations with our clients' BIM components to streamline the bidding process, enhance documentation delivery, and have a precise study of the entire process.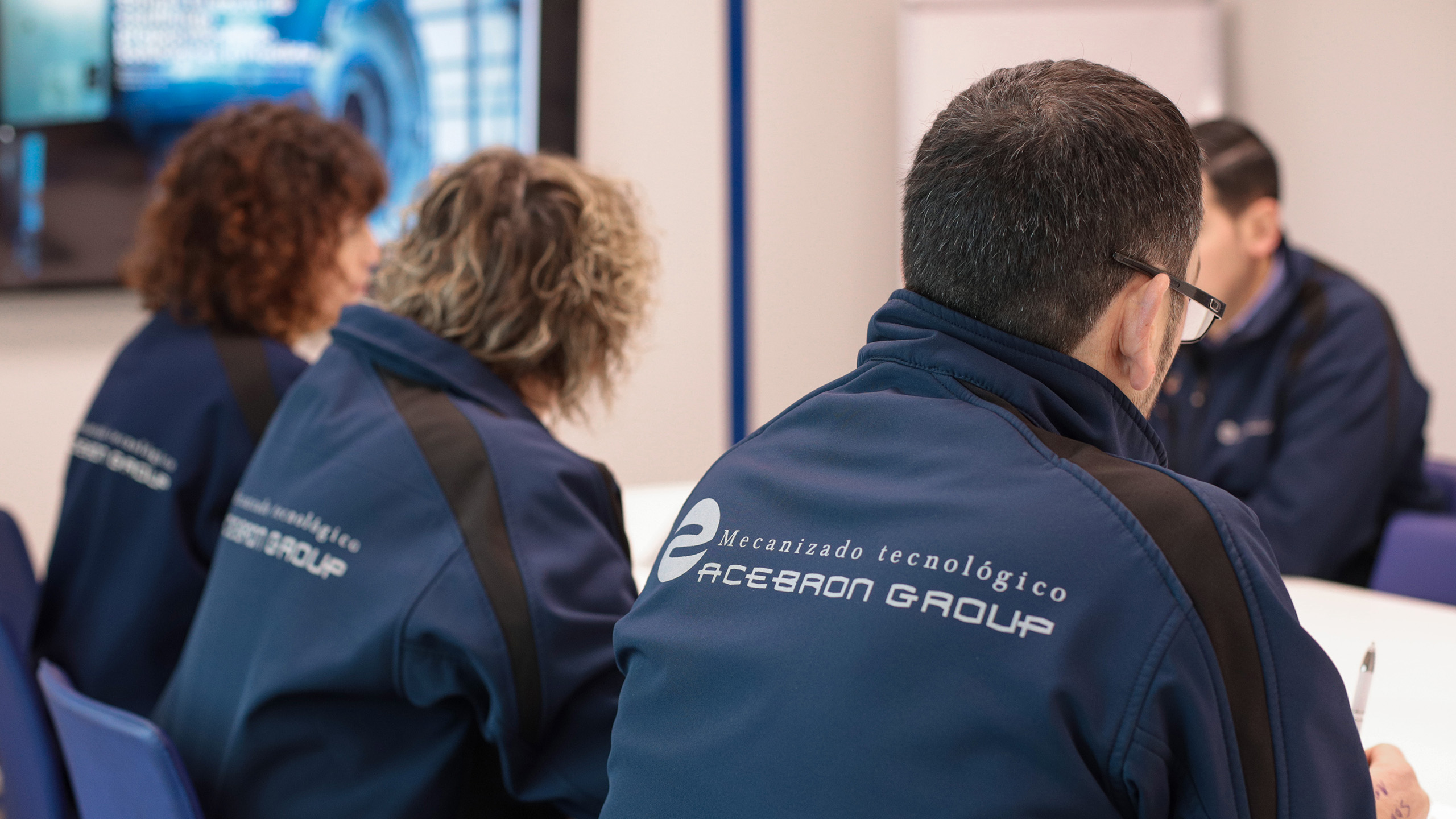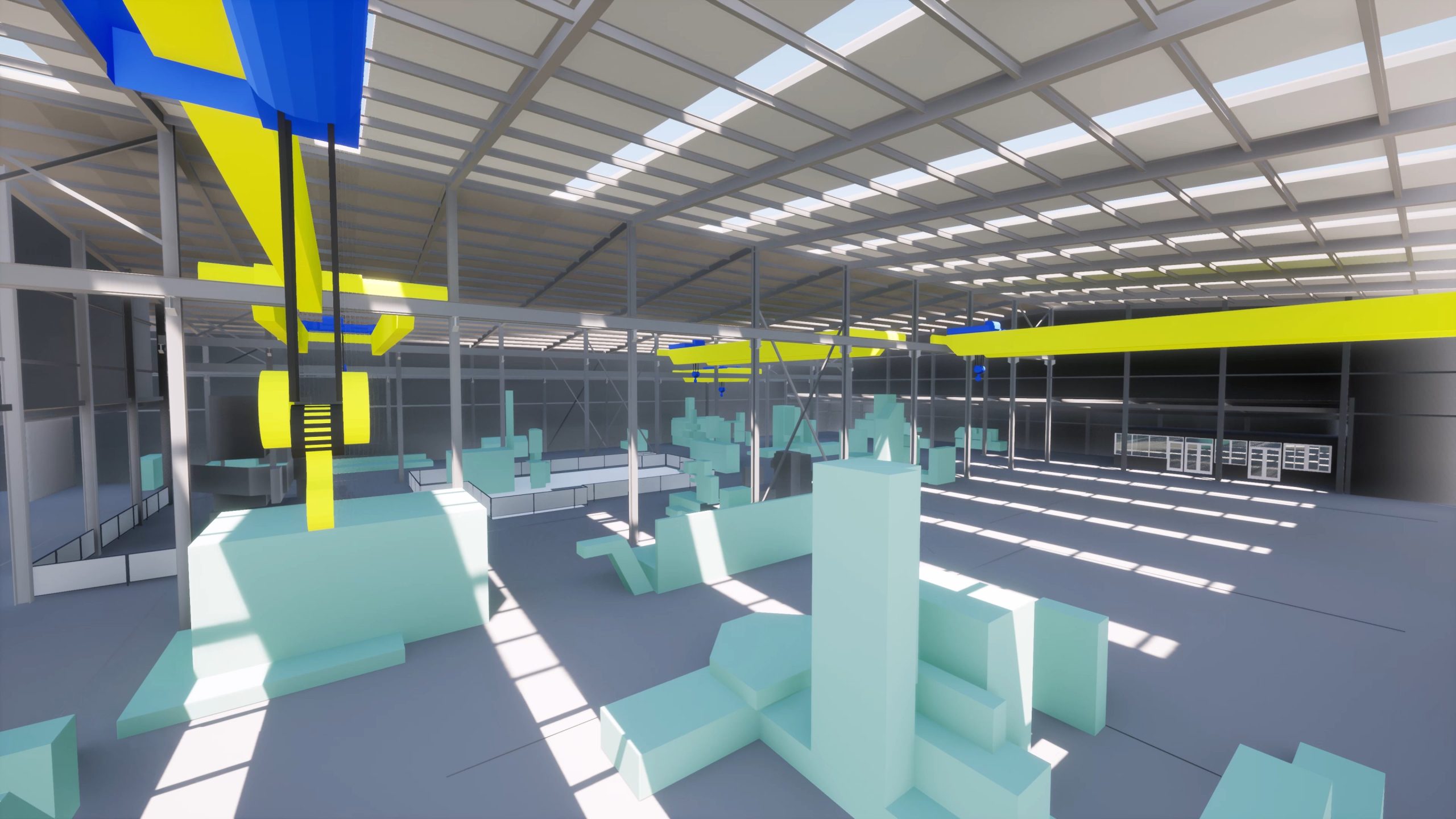 Projects
The numbers speak for themselves, Acebron Group has been a leading company in the sector worldwide for over 20 years.
Currently, we are present in countries such as France, England, Scotland, where our work has allowed us to achieve significant milestones, including:
See all projects
"We have been collaborating with Acebrón Group (MECACE) for more than 5 years. We started machining parts of a single machine model and today they collaborate with us repairing parts of all our fleet models. Undoubtedly they have collaborated in our growth, thanks to a close collaboration with their wonderful team, providing support and innovative solutions, as well as availability before our emergencies, with great professionalism and efficiency. Undoubtedly a key supplier in our process."
Raquel Sánchez-Beato
"We trust Acebron Group for the rehabilitation and manufacturing projects in our hydroelectric plants, due to the quality and precision of the parts and equipment they supply, as well as their seriousness and commitment to delivery times. We like to collaborate with companies like them, that have high quality standards but never lose the warmth and the humane touch. They combine the most advanced technology with a high responsibility for the environment and that for us is fundamental. Reliability, responsibility and professionalism are the adjectives that best describe Acebron Group."
Borja González
"We have been working with the Acebron Group for more than 10 years because they not only have a firm commitment to the quality of the finished product, but have also adapted perfectly to our firm requirements in terms of delivery times. different nature for the naval, hydro and industrial sector demonstrating in all of them a great professionalism, excellent service and reliability."
Carlos Alonso
"We trust Acebron Group as a strategic collaborator for the repairs of gearboxes and other components of the nacelle for more than 12 years. During all this time, they have proven to be a and reliable supplier with a great capacity, reliability and flexibility to adapt to our production needs."
Rubén Carranza