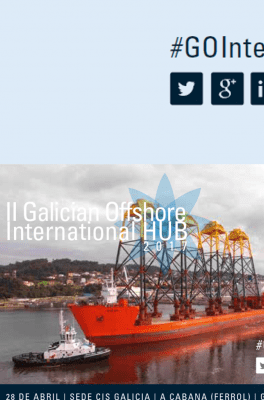 Contributor at "Galician Offshore International HUB 2017"
One more year, from ACEBRON GROUP, in our commitment to the offshore wind, we will participate as CONTRIBUTORS in the second edition of the "Galician Offshore International HUB 2017" to be held on April 28 in the city of Ferrol.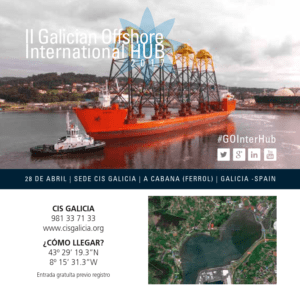 This event, organized by ASIME, NAVANTIA, IBERDROLA, WINDAR and the XUNTA DE GALICIA, will bring together more than 300 international professionals and will be attended by both Galician and Spanish companies related to the offshore wind industry.
The attendance to the event is free previous registration in the link:
17 Gointerhub programa
The organization of this event has as main objective to spread the enormous potential of growth of the offshore wind market, the development that is acquiring this industry in Galicia and the benefits that can represent in aspects like the creation of employment. It is also intended that the main European agents can learn firsthand about the existing capacities in our autonomous community in this field.
The event can be followed through the hashtag #GOInterHUB.