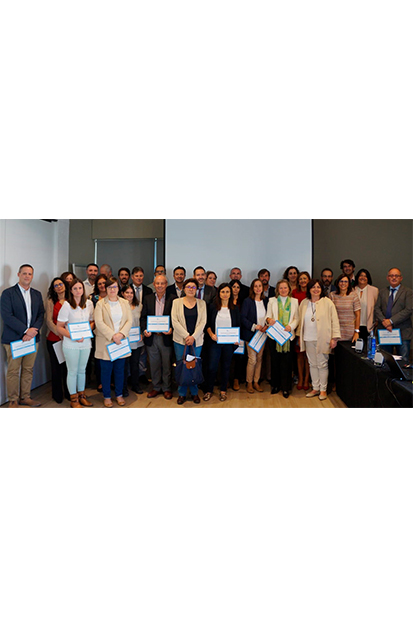 Lloyd's Register gives Acebron Group a certificate of recognition for our commitment to quality.
Last Wednesday, our quality manager, Carlos Basoa, attended on behalf of Acebron Group to the conference "A step forward in Management Systems" held by Lloyd's Register for its customers in Galicia.
At the event, Lloyd's Register wanted to share with attendees an analysis of the conclusions, benefits and results of the transition from ISO 9001 and ISO 14001. Subsequently, a ceremony was held in which we received the certificate of recognition for our commitment to the Lloyd's Register Certification Services and for our perseverance in achieving the objectives of continuous improvement of the Management System in the organization.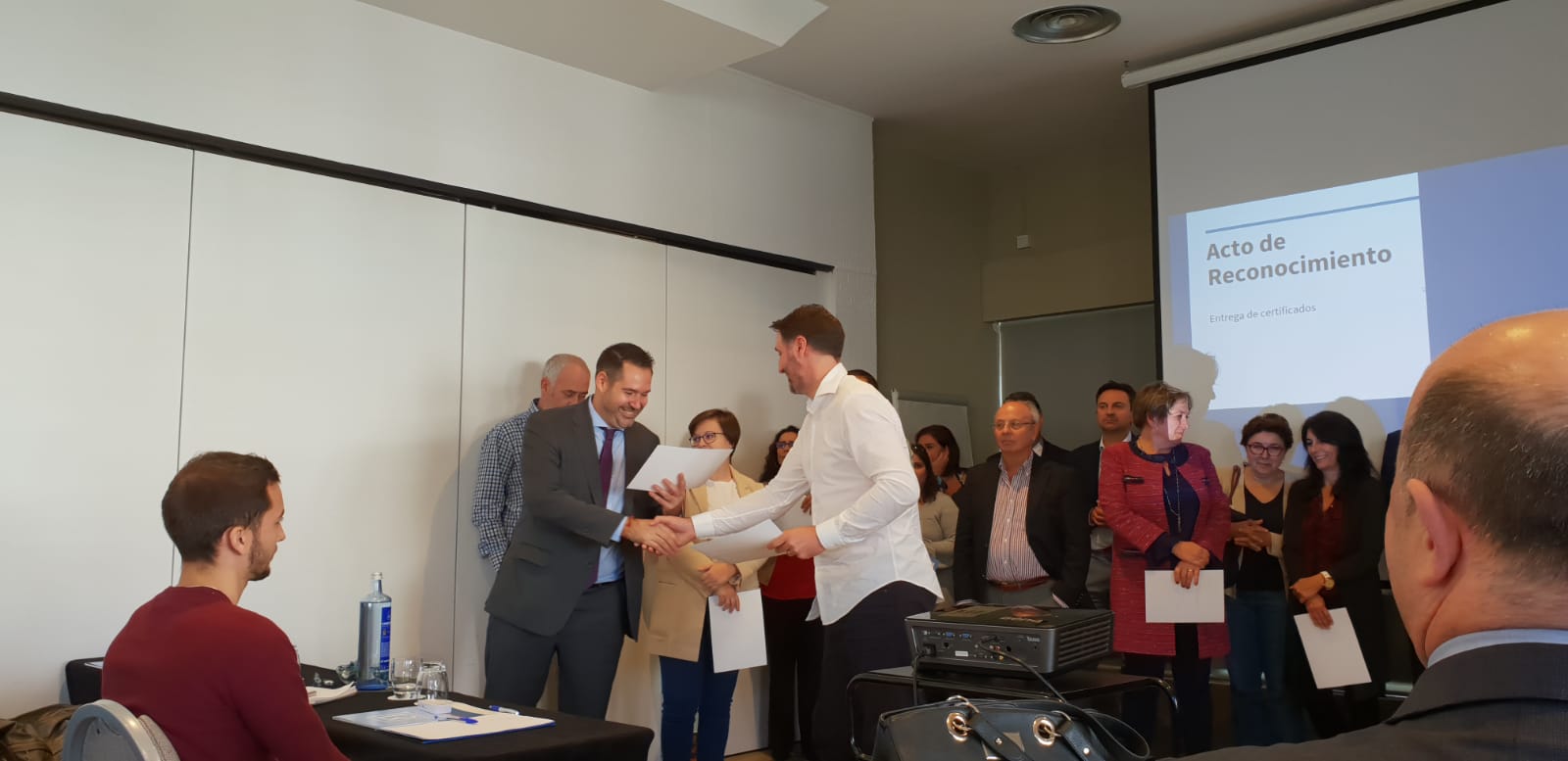 Quality in Acebron Group
Acebron Group's technical competence is based on Total Quality, which is applied in all our processes as a company philosophy. That's why, with the help of Lloyd's Register, we have endeavoured to obtain certificates such as:
ISO 9001 and ISO 14001
ISO 9001:2015 certifies that Acebron Group meets the requirements of ISO 9001 and ensures that our quality management system is adequate and reliable.
ISO 14001:2015 is a standard for environmental management systems. It certifies that in Acebron Group we have done a work of identification, prioritization and management of environmental risks and guarantees our respect for the Environment.
These two standards are applicable in the four companies of the group (MECACE, ACEMETAL, ACESAN and ACECAL) and in all our processes (machining of metal parts; industrial repairs and maintenance; three-dimensional measurement and non-destructive testing; treatments of metal surfaces such as painting, shot-blasting and metallising; boilermaking and mechanically welded components and non-destructive testing).
EN 1090 and ISO 3834-2
We comply with EN 1090-1:2009/A1: 2011 EXC3 which certifies the quality of execution of steel and aluminium structures.
As for welding, we are certified in UNE EN ISO 3834-2:2006 which demonstrates that we meet the quality requirements for fusion welding of metallic materials.
Along these lines, Acebron Group also ensures that our manufacturing processes are reviewed and supervised by internal welding inspectors as well as international welding engineers (IWE). In addition, to guarantee our customers the quality of our surface treatment process, we have a NACE International Certificated (CIP Level 2) qualified inspector.
Endorsed by our certifications, qualifications and more than 18 years of trajectory, from Acebron Group we will continue working to offer our clients the best service and the best guarantees in all our manufacturing solutions.