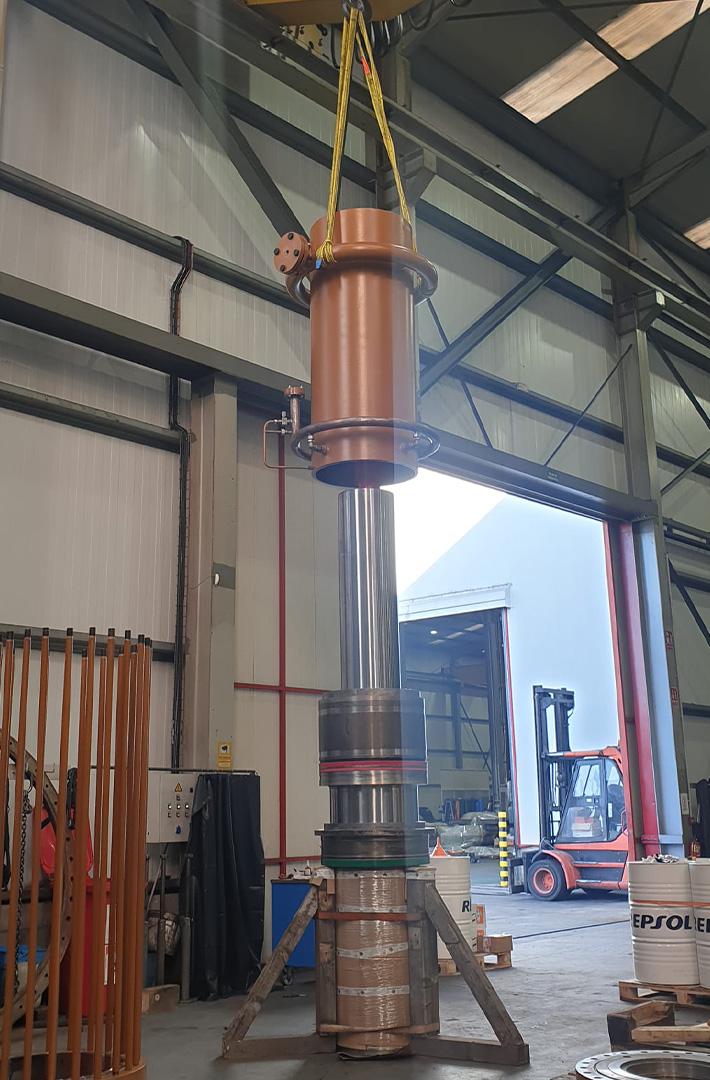 Acebron Group | Repair & Maintenance
The repair and refurbishment of components for wind and hydroelectric turbines significantly reduces CO2 emissions: sustainability at the core of Acebron Group.
We repair and refurbish components so that we can reuse up to 70% of the materials compared to a new item. According to industry studies, a reconditioned wind turbine component saves on average 45% of CO2 emissions compared to a new part.
Reconditioned components are not only sustainable, but also meet the highest quality specifications by complying with technical and quality standards to operate as new components, in some cases performing retrofits that even improve their initial characteristics.
Hydroelectric Power Plants and Wind Sector
Our technical equipment and state-of-the-art machinery allow us to carry out repairs and maintenance both at our own facilities and at hydroelectric power stations and in the wind power sector. We are part of the sustainable supply chain of the main technologists and utilities. We apply our knowledge and experience of more than 20 years in the wind sector to be your reference supplier for repairs:
Why choose us as a partner for your refurbishments? 
Flexible: we know how important it is to adapt to the continuous unforeseen events that arise in a refurbishment and how important it is to meet the delivery deadline. 
Proactive: we propose repair solutions in which we contribute our know-how and experience to provide the highest quality, seeking the best costs and deadlines. 
Reliable and transparent: we follow an open-door policy with our customers, who can monitor their projects in situ. 

 

Professional and seeking the highest quality: we guarantee our work and repair components following the strictest manufacturing controls and quality tests.