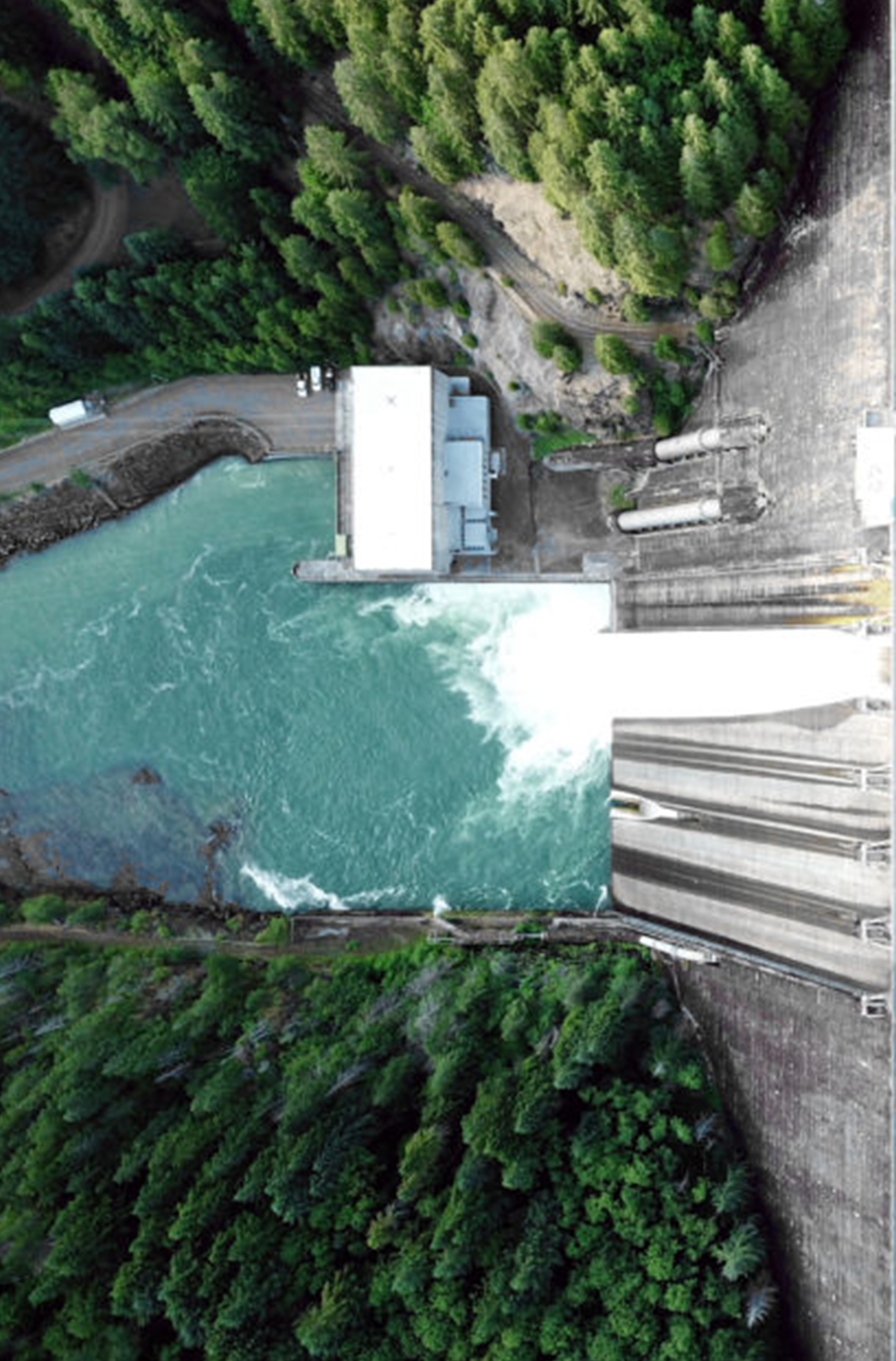 Spain enters the world's top ten for renewable energies
According to the 2020 Balance, clean energy sources generated 110,577 gigawatt hours in Spain last year, 44% of total production, while nuclear power accounted for 22.2%. Fossil fuels (coal, oil and gas) generated 32% of the kilowatt hours demanded by Spain. Demand in 2020 fell by 5.5% compared to that recorded in 2019.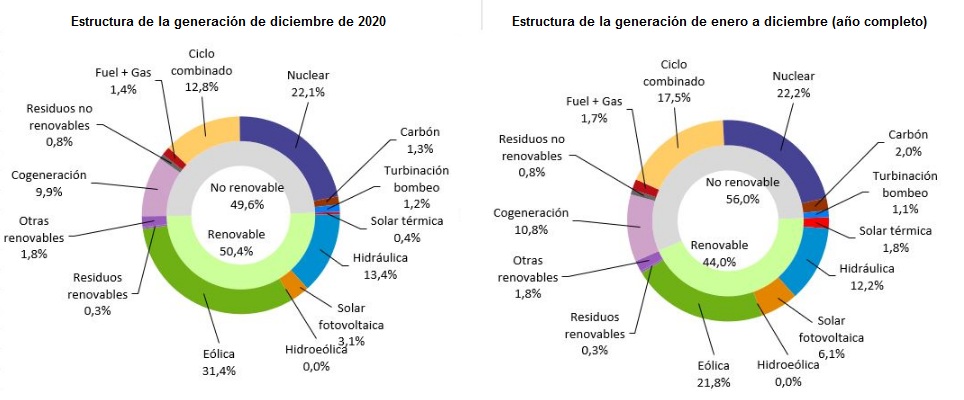 Spain as a global benchmark
Spain is in a good position to achieve the ambitious objectives of the PNIEC. This good starting position and the good pace it has begun to set have put the country in the sights of international investors, giving Spain the opportunity to become the main hub for the production and export of green hydrogen in the south of the European continent.
Renewable capacity in Spain
According to data from Red Eléctrica de España (REE) at the end of December 2020, Spain had 26 811 MW of wind power capacity and 11 277 MW of photovoltaic capacity. Adding the rest of the renewable technologies, the total peninsular renewable capacity amounted to 61 994 MW. This places Spain among the top four in the European Union.
Spain is the third country in terms of installed hydroelectric capacity behind France and Italy. It is second in installed wind capacity behind, and a long way behind, Germany, with the United Kingdom close on its heels in third place. In terms of solar capacity, including both photovoltaic and solar thermal, it is in fourth place in the European ranking.
Global comparison
In the global ranking of renewable energy capacity, Spain is in the top ten, in tenth position, according to IRENA data from 2019. But looking technology by technology, the situation is much better in some cases.
According to REN21 data from 2019, Spain is the tenth world power in installed photovoltaic capacity. A ranking that will surely improve significantly in the coming years as we move towards the PNIEC targets for 2030. The global wind capacity ranking improves to fifth place for Spain. And looking at solar thermal capacity, Spain is ranked number one as a world power in this technology.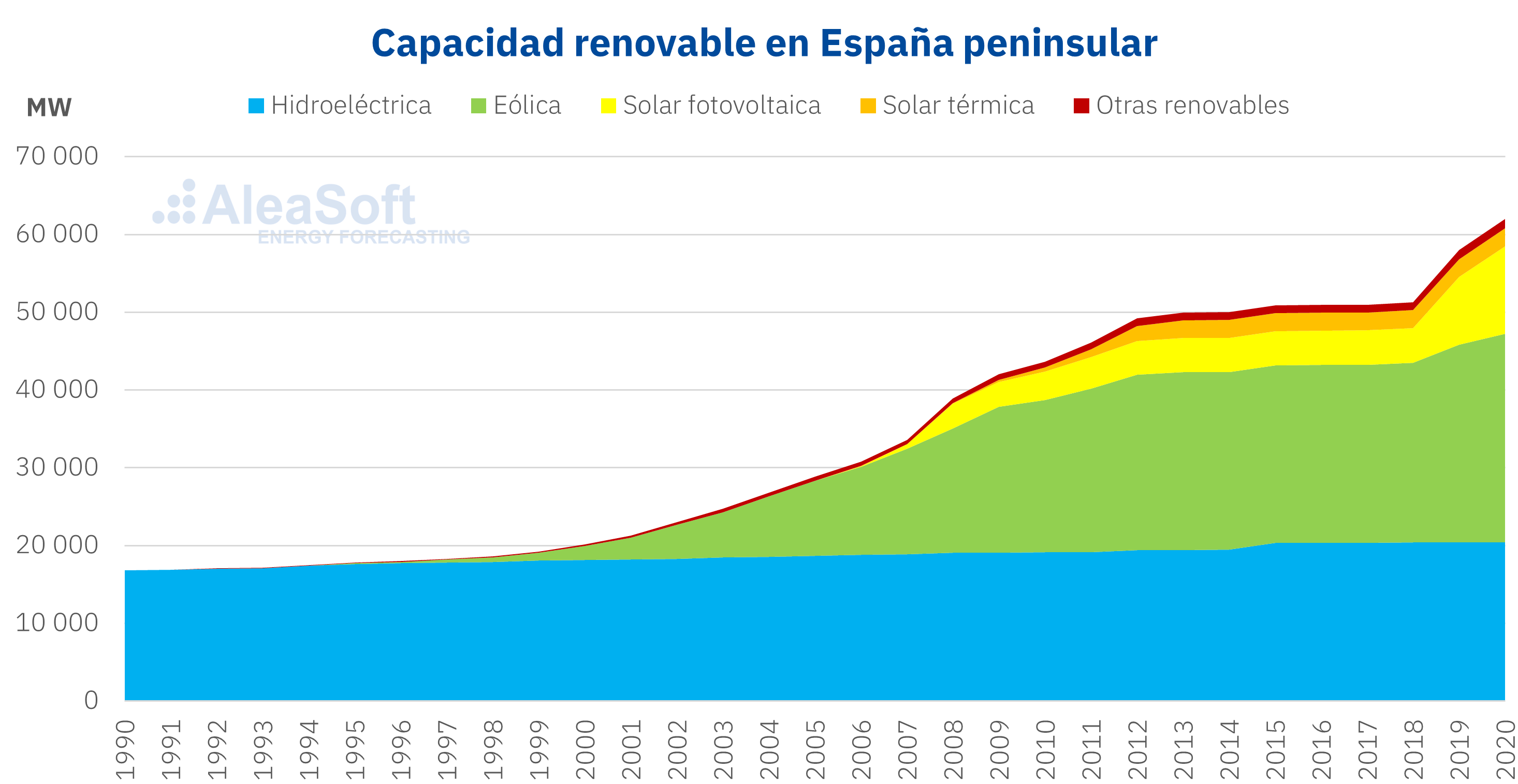 Highlights by technology
Hydropower: growth was unusually low in 2019. China and Brazil accounted for most of the expansion, each adding more than 4 GW.
Off-grid electricity: off-grid capacity grew by 160 MW (+2%) to reach 8.6 GW in 2019. In 2019, off-grid solar PV increased by 112 MW and hydropower grew by 31 MW, compared to growth of only 17 MW for bioenergy.
Wind power: wind power performed particularly well in 2019, expanding by almost 60 GW. China and the US continued to dominate with increases of 26 GW and 9 GW respectively.
Solar: Asia continued to dominate global solar capacity expansion with an increase of 56 GW, but this was smaller than in 2018. Other significant increases were recorded in the United States, Australia, Spain, Ukraine and Germany.
Bioenergy: Bioenergy capacity expansion remained modest in 2019. China accounted for half of all new capacity (+3.3 GW). Germany, Italy, Japan and Turkey also saw expansion.