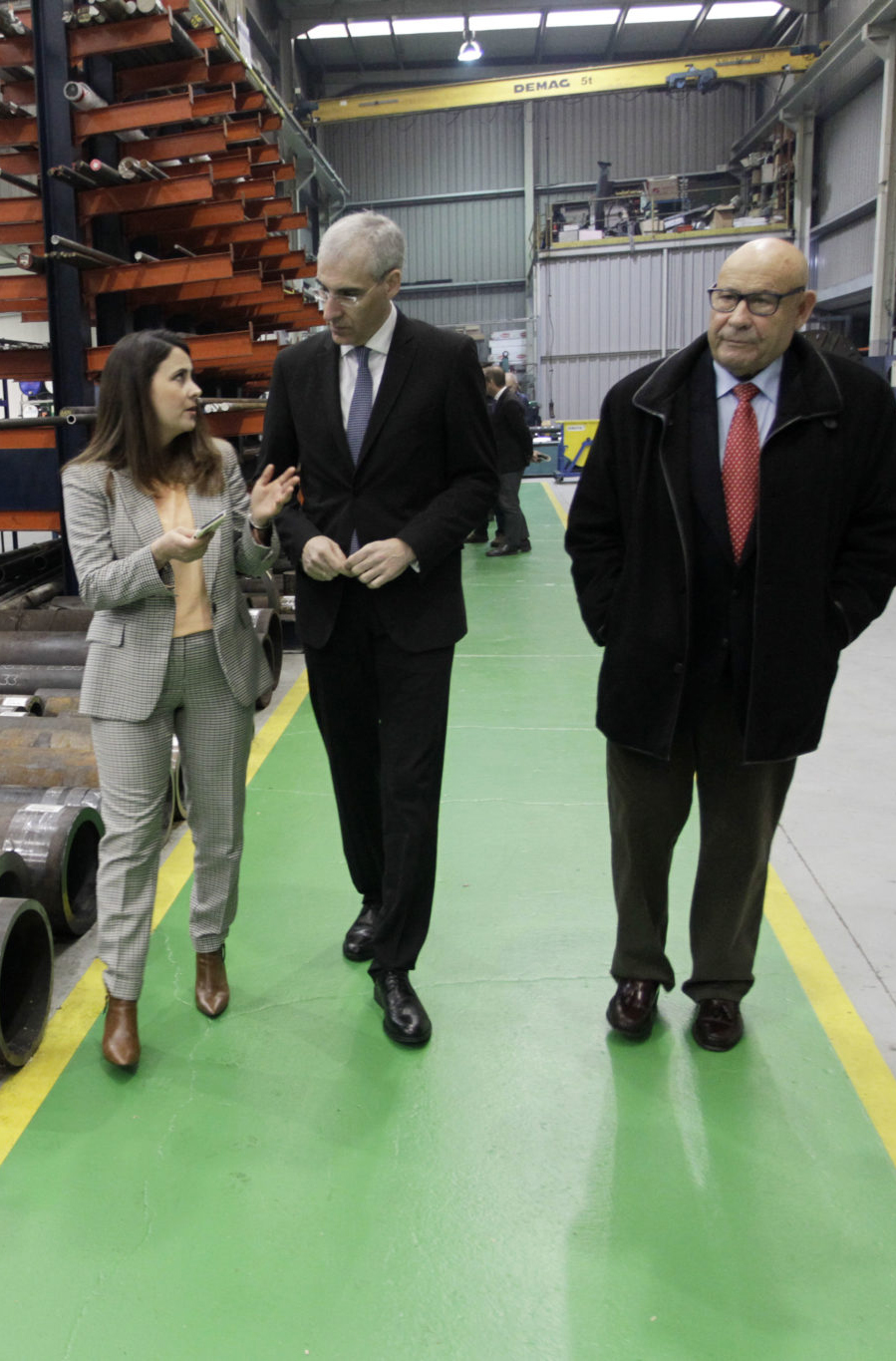 Acebron Group develops a control and automation system linked to Industry 4.0 with the support of the Xunta
April 4, 2018
Acebron Group, a benchmark in industrial machining, has developed a new control and automation system at its As Pontes factory, which has received financial support from the Xunta.
The plant of As Pontes (A Coruña) of Acebron Group received on Wednesday the visit of the Regional Minister of Economy, Economy and Industry, Francisco Conde, who highlighted the effort being made by the Galician productive fabric to be more competitive through technology and innovation, which is synonymous with qualified employment and economic growth. "Industry 4.0 is a reality and, therefore, we have to make an effort to improve the positioning of our industry," he said.
In this sense, the Minister of Economy gave Acebron as an example, which is transforming the industry of Galicia towards the new smart factory model. It is a second-generation family business with 45 years of experience and a benchmark in industrial machining and head supplier for strategic sectors in Galicia such as wind, hydro or offshore. Acebron Group has a new control and automation system, installed in the As Pontes plant, a project that was supported by the Xunta through the program of aid for projects of Industry 4.0.
Conde recalled that through this program, the regional government managed to mobilize 15 million euros in the last two years to promote almost 70 business initiatives in the field of smart manufacturing. Currently the second call for this program is being developed and in the second half of this year a third edition will be published, the regional minister announced.
http://www.economiaengalicia.com/articulo/empresa/acebron-group/20180404184451006576.html
http://galicia24horas.es/2018/04/04/la-xunta-pone-en-valor-el-esfuerzo-de-empresas-como-acebron-group-para-ser-mas-competitivas/
http://ceei.xunta.gal/a-conselleria/novas/-/nova/X29500/conde-pon-valor-esforzo-empresas-galegas-como-acebron-group-para-poder-ser-mais
https://www.diariodeferrol.com/articulo/ferrol/conde-define-firma-pontesa-acebron-ejemplo-evolucion-industria-40/20180404230400221692.html