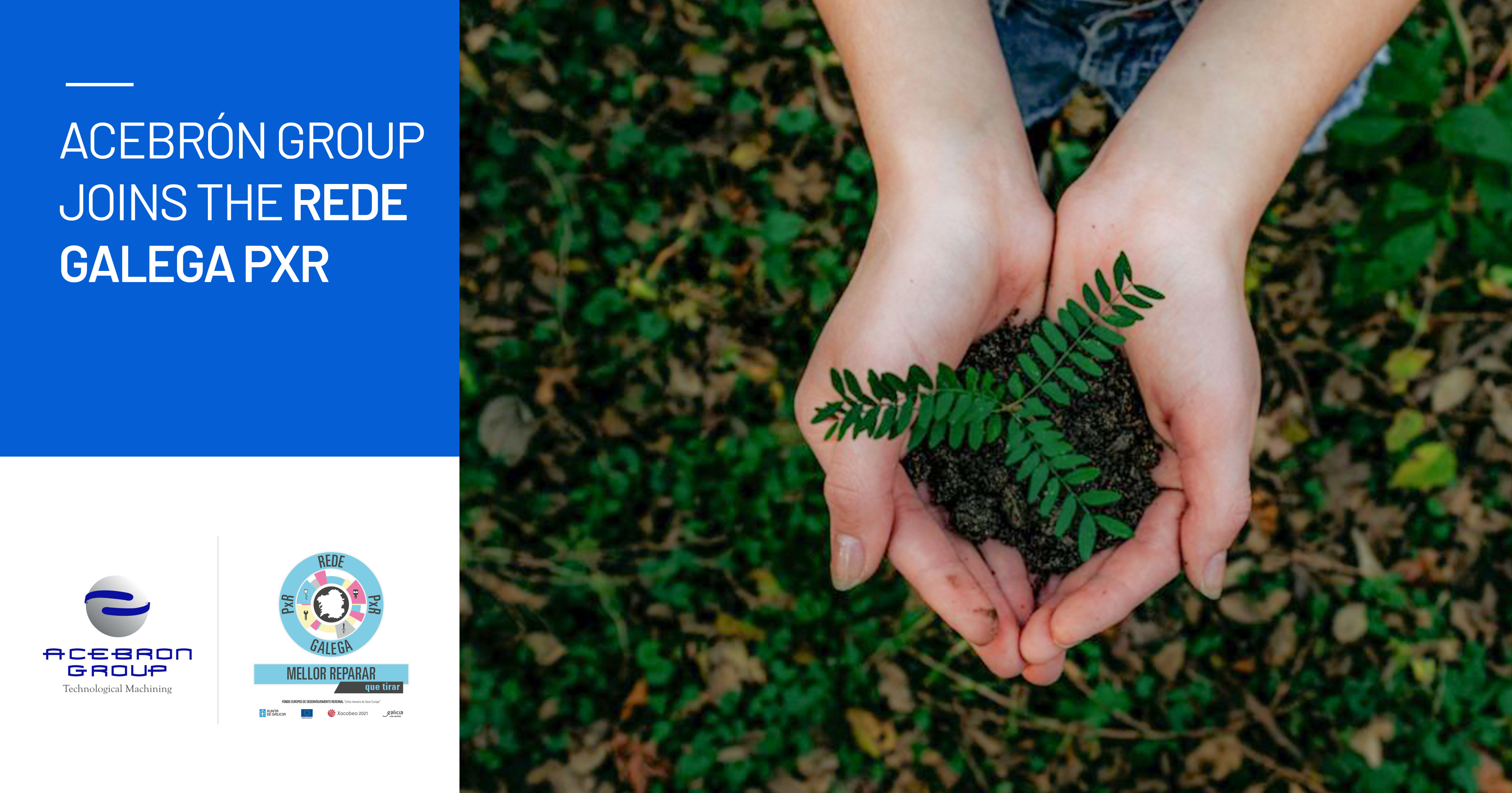 Joins the Rede Galega PxR
We are proud to announce that Acebron Group has joined the Rede Galega PxR.
This network seeks to reduce waste by promoting the repair or recovery of any type of object that has not yet completed its life cycle, offering new ways to renovate it, saving substantial amounts of money. The Rede Galega PxR is form by different social entities, groups, associations, organisations and other public and private entities, who wish to share their experience and/or their facilities.
The objective of this initiative is to create a transversal space for debate and collaboration in all possible areas, facilitating the exchange of skills and knowledge, while stimulating the creation of new projects that will contribute to the transition towards the model of circular economy in Galicia
Acebrón Group is a group of family companies that have been operating since 2000. Mecanizados Acebrón is the branch specialized on making critical wind turbine components and which has become part of the Rede Galega PxR.
We provide tailor-made solutions in the technological machining of workpieces for most sectors in a variety of materials and sizes both as serial parts and projects adapted to the specific customer needs. Within our activities we include the repair of components for different sectors such us the wind farms, railway, hydraulic, naval, equipment goods and machinery, providing a second life to highly valuable elements.
Rede Galega PXR