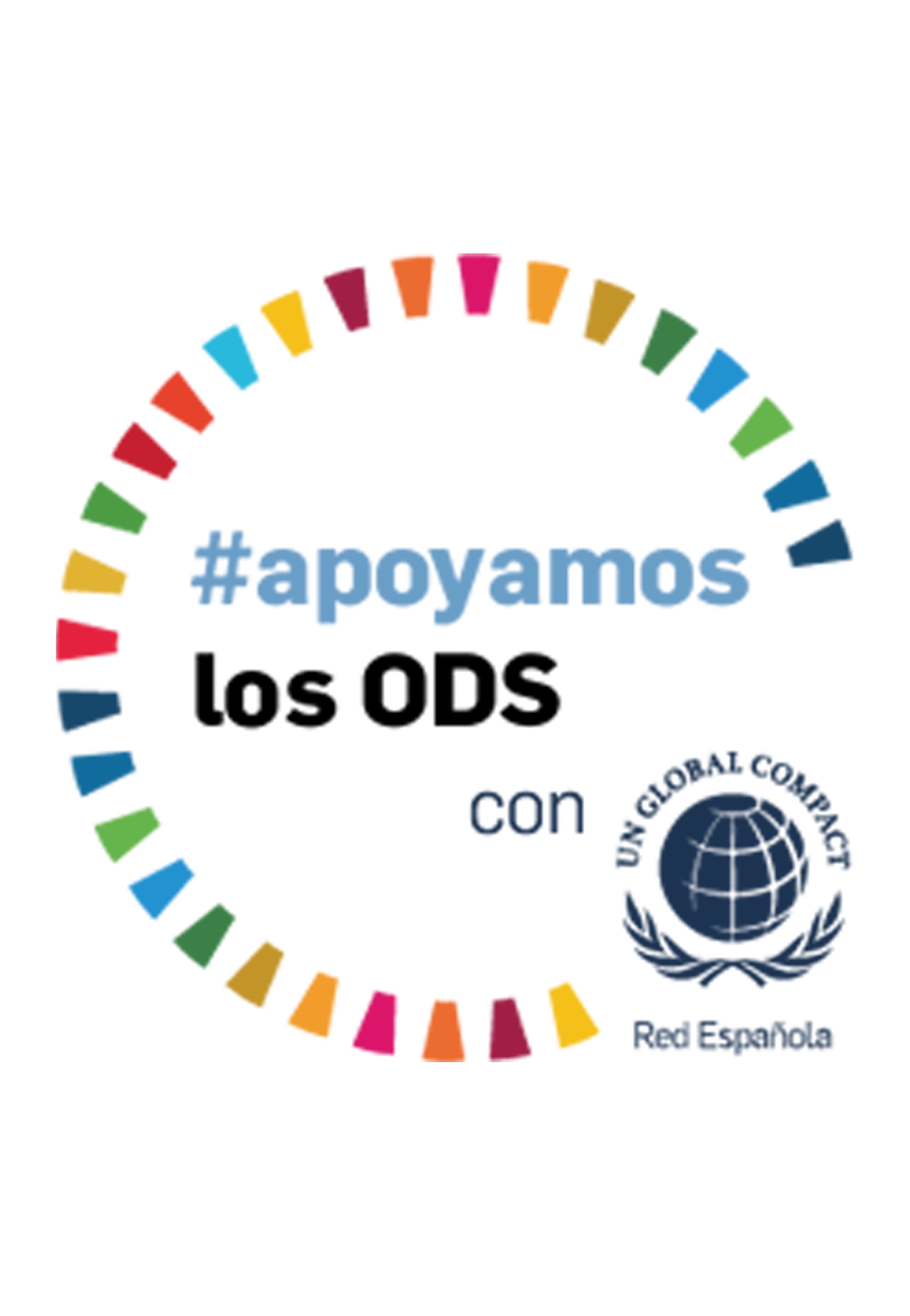 Acebron Group | Responsible Supply Chain
Acebron Group continues to consolidate its position as a leading partner in the field of environmental responsibility and sustainability.
After our consolidated certification in carbon footprint measurement, we have continued to advance in the promotion of a responsible supply chain, through the culmination of the "Training Program: Sustainable Suppliers", recently carried out by Acebron Group. This program, based on the Ten Principles of the Global Compact and the Sustainable Development Goals (SDGs), aims to train small and medium-sized companies in Spain in sustainability.
Actions implemented by Acebron Group
Some of the actions carried out by Acebron Group are:
Actions that SMEs participating in the program will implement in the next 6 months.
Priority is given to the calculation of the company's carbon footprint (31%), the identification and achievement of its priority SDGs (28%) and the development and implementation of a specific sustainability plan (23%).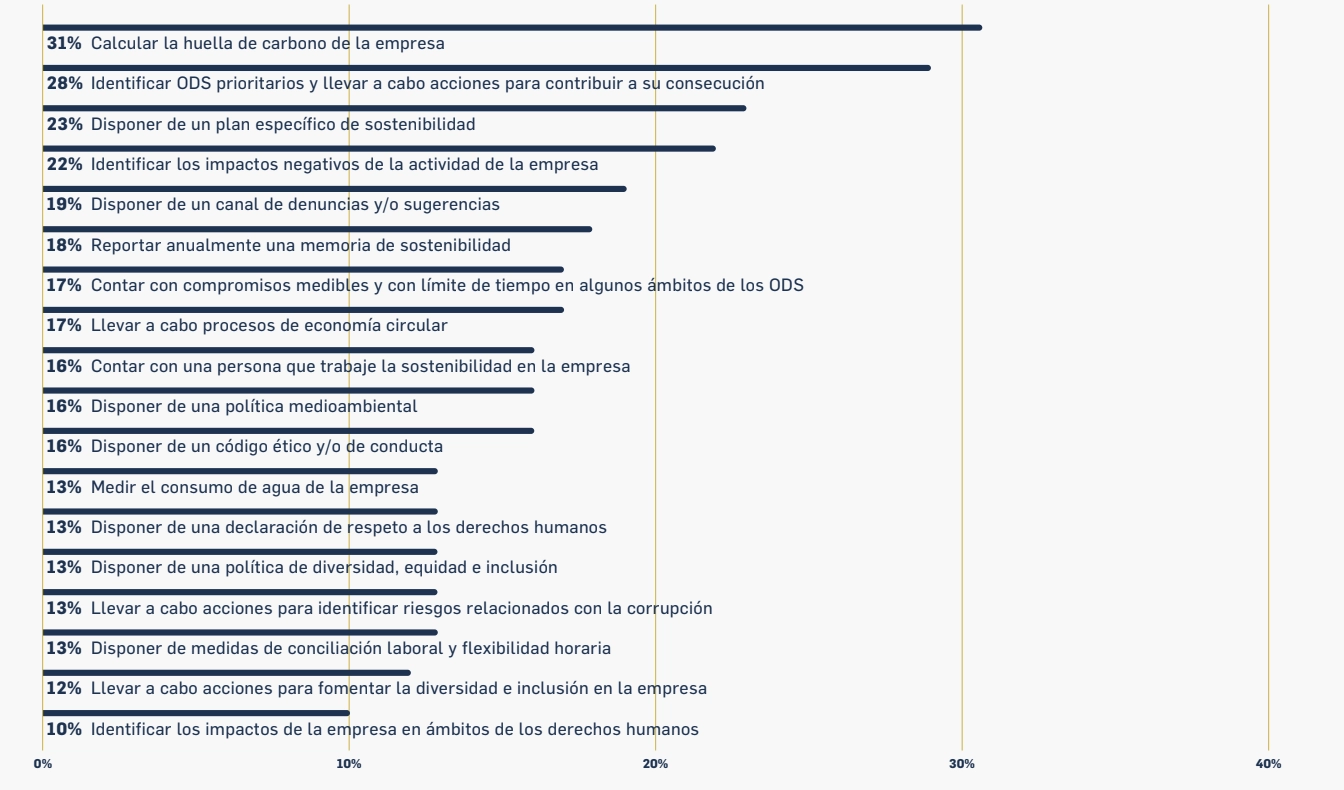 Acebron Group maintains its ongoing commitment to competitiveness in a constantly evolving business environment. Aware that competitiveness is no longer limited only to operational efficiency, but also involves essential aspects such as sustainability and social responsibility, Acebron Group continues its search for solid strategies that allow it to stand out in an increasingly challenging market.
To speak of internationalization is to speak of competitiveness; and to speak of competitiveness is also to speak of sustainability. Commitment to sustainability facilitates the attraction and retention of clients and talent. – Marta Valero San Paulo, Director of Institutional and Business Cooperation at ICEX.
Large and even medium-sized companies are already meeting the new regulatory and market requirements in terms of sustainability and it is essential to raise awareness among SMEs and give them the knowledge and tools to be able to adapt to the new environment in which they will have to compete. – Lucino Muñoz, Director of the ICO Foundation.
Spain leads participation in this program with more than 1,800 participating companies. It is followed by Mexico, with a total of 129, and Brazil, with 78 participating companies.
The program has more than 2,300 participating SME suppliers in a total of 35 countries.
Acebron Group, committed to the ecological transition
Acebron Group demonstrates its commitment to the ecological transition through certifications in carbon footprint measurement, sustainable supplier training and compliance with ISO 9001, 45001 and 14001 standards. In addition, we actively support the Sustainable Development Goals (SDGs), reaffirming our commitment to sustainability and environmental responsibility.