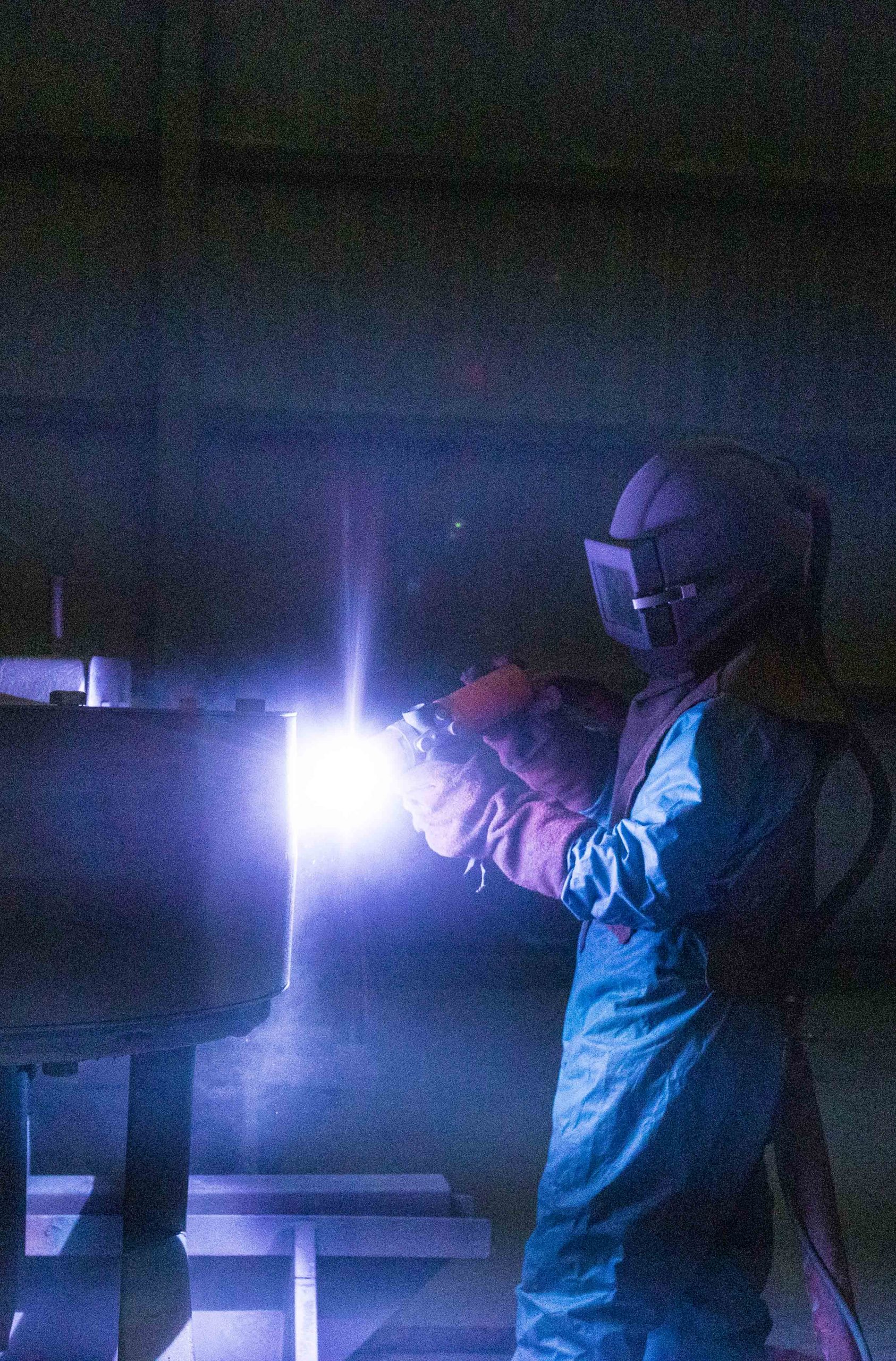 Surface Treatment Meeting Expectations
Surface treatment is a manufacturing process that is carried out to give certain characteristics to the surface of an object. These treatments are done to metal parts to protect them and to protect their precision machining, from rusting and corrosion. In some cases, the process may have the additional purpose of bringing the product to dimensional specifications.
In Acebron Group we do the painting, blasting and metallisation of medium and large-sized parts for sectors with high quality requirements such as nuclear, wind or hydraulic. We have a NACE International Certificated (CIP Level 2) inspector for quality control of our products and highly qualified painters certified by ACQPA and FROSIO (Norsok 501).
What is surface treatment used for?
In the past, finishes were understood only as an aesthetic and cosmetic process of the product, but today the idea of ​​finishes is understood as a first-line manufacturing stage.
These requirements can be:
Aesthetics
Release or introduction of mechanical stress
Eliminate fracture initiation points and increase fatigue resistance
Level of cleanliness and sterility
Mechanical properties of its surface
Protection against corrosion
Roughness
High precision dimensional tolerances
Acebron Group has different booths in which we carry out the following surface treatments:
Blasting
Paint applications
Thermal
Other procedures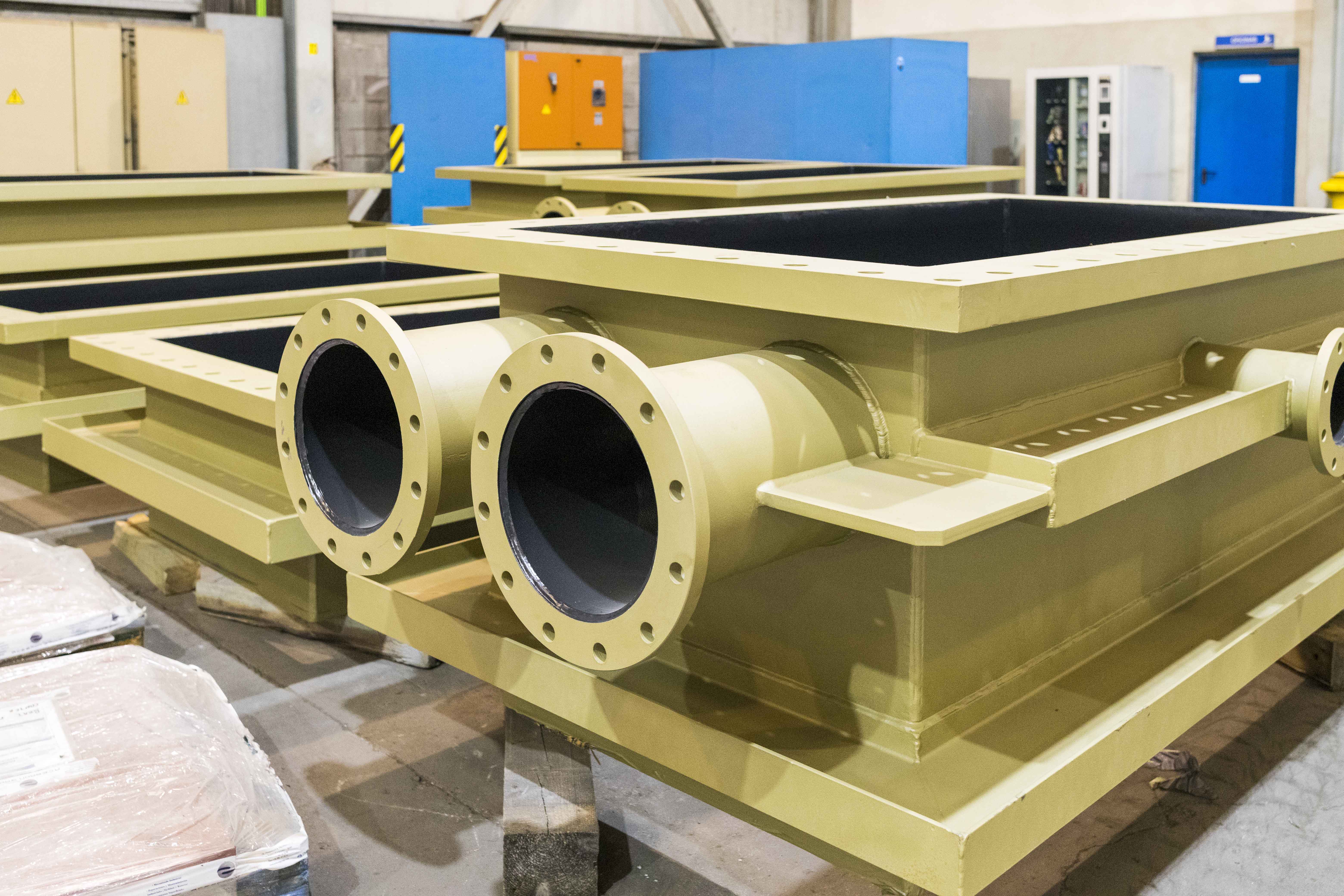 Blasting
Sandblasting, shot blasting or abrasive blasting is the operation of propelling a fluid at high pressure, which can be water or air, or a centrifugal force with abrasive force, against a surface to smooth it or remove contaminating materials.
Acebron Group uses a blasting system with different abrasive materials such as: metal shot, corundum, glass sphere or copper slag with which we can achieve even the most demanding grades such as Sa 3 according to the UNE-EN-ISO-8501-1 standard.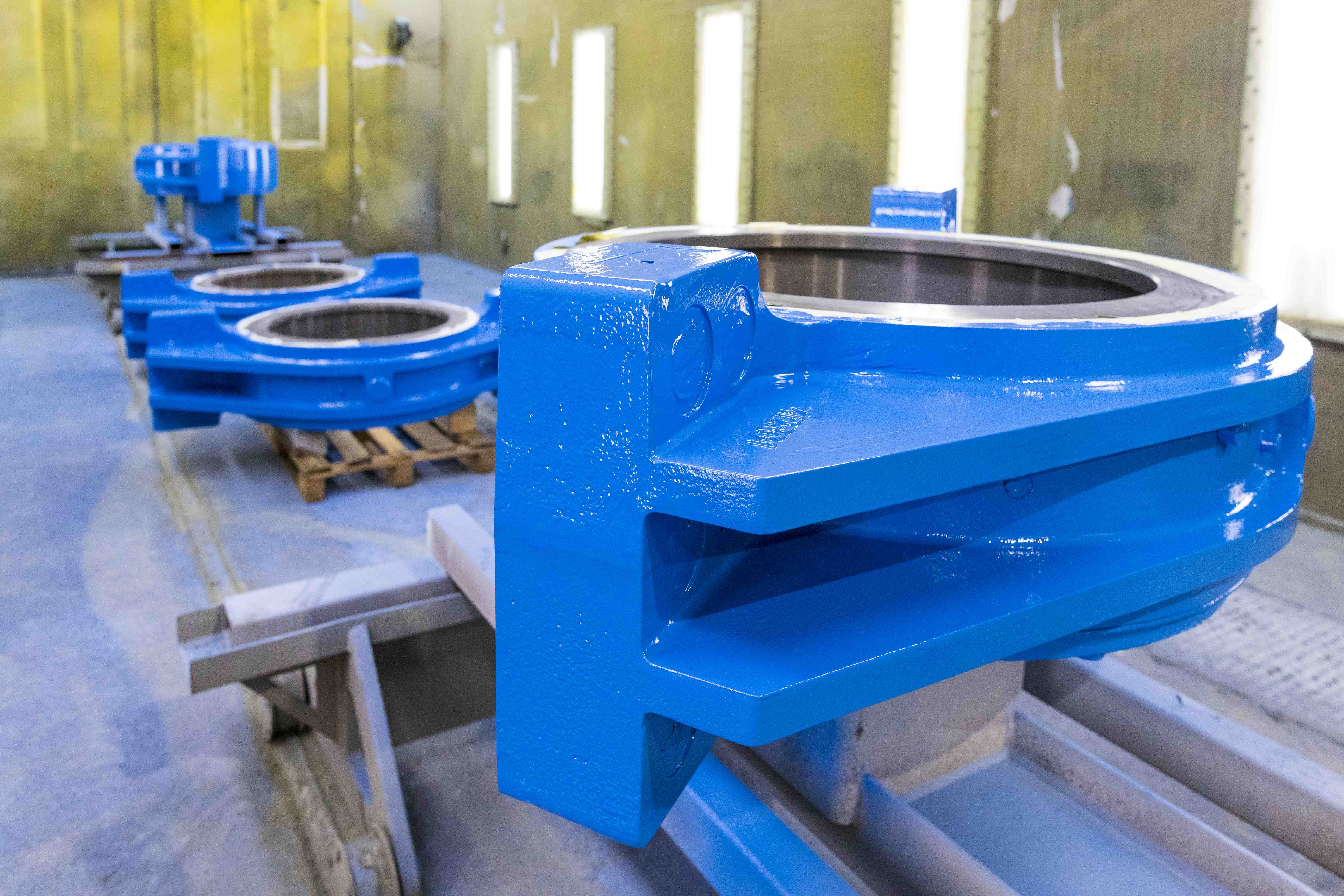 Paint Applications
The painted range covers the industrial liquid mixture airless and aerographic processes that allow the spraying of paint at high pressure, allowing a quick and uniform application on all the treated parts.
The machinery used generates force with air and the difference with other methods is that it allows the atomization of paint without air since both components are not mixed at any point in the process. We have airless equipment with different pressure ratios, which allow the execution of complex painting cycles for C3, C4 and C5I corrosion environments according to UNE-EN-ISO 12944 with high durability.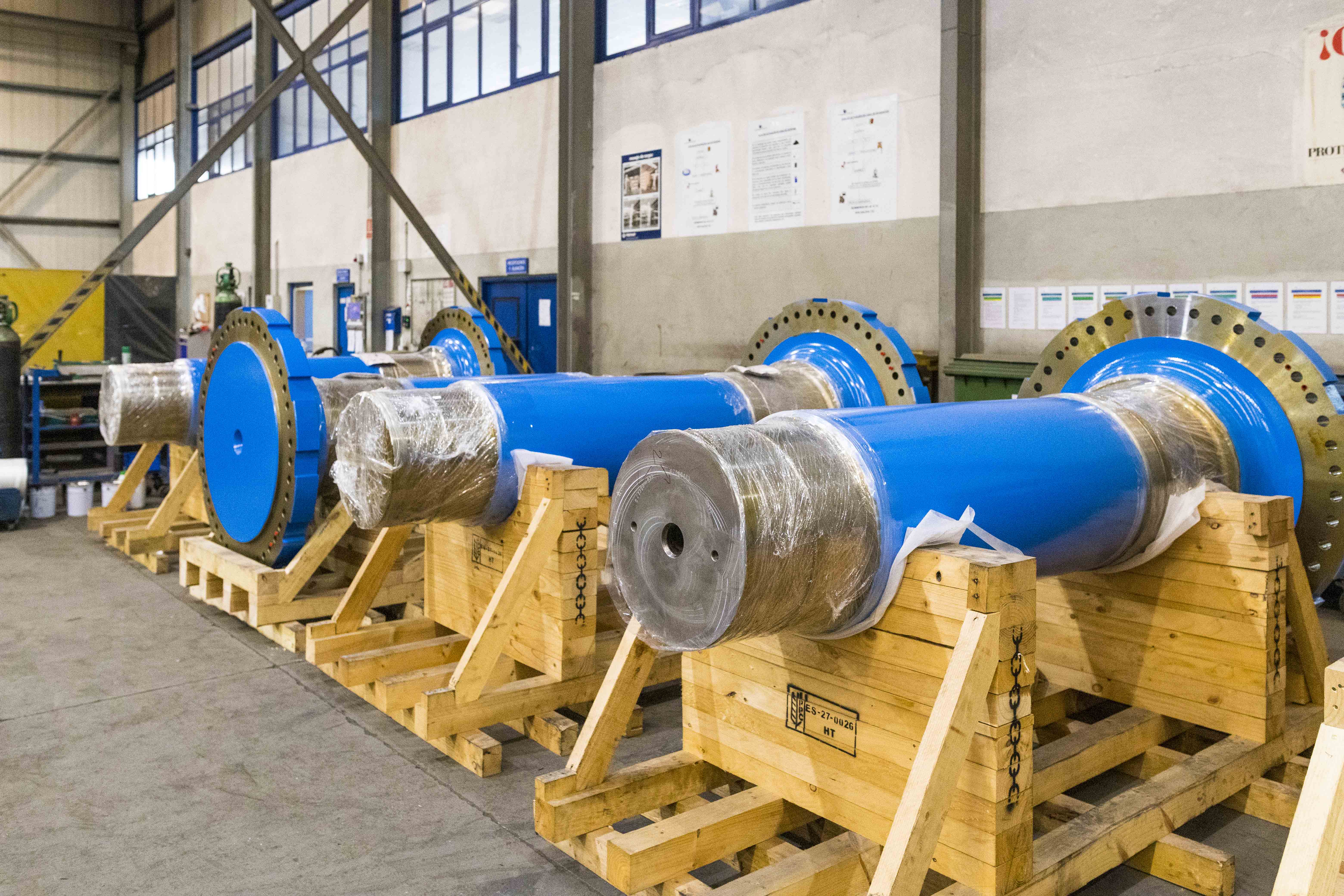 Thermal projections (Metallisation)
Thermal spraying or thermo-spraying is a technique used in the manufacture of components that consists of projecting small molten, semi-molten, hot and even cold particles that are successively attached to a surface.
The metallization in particular, is that an oxy-fuel flame melts the filler metal (powder or thread) and by means of a propellant gas it projects the liquid particles on the substrate. This procedure is commonly used for corrosion and wear protection.
The objective is to provide a surface treatment to the parts that are going to be subjected to extreme conditions of friction, wear, heat and / or mechanical stress.
Other procedures
In addition to the techniques already described, we carry out other types of surface treatments such as:
Polyurethanes.
Epoxy resins.
Inorganic zinc silicates.
Caloric Silicones
Fluoropolymer Coatings
Belzonas Application