Acesan,

Acesan,

workshop specialized in

surface

surface

treatment

treatment
More than 30 years of professional and business experience
Services

Paint applications
Sandblasting
Thermal spraying – Metallizing
Other surface processes

Characteristics

High quality final product
Approved by the main technologists and utilities.
Environmental responsibility
Integral service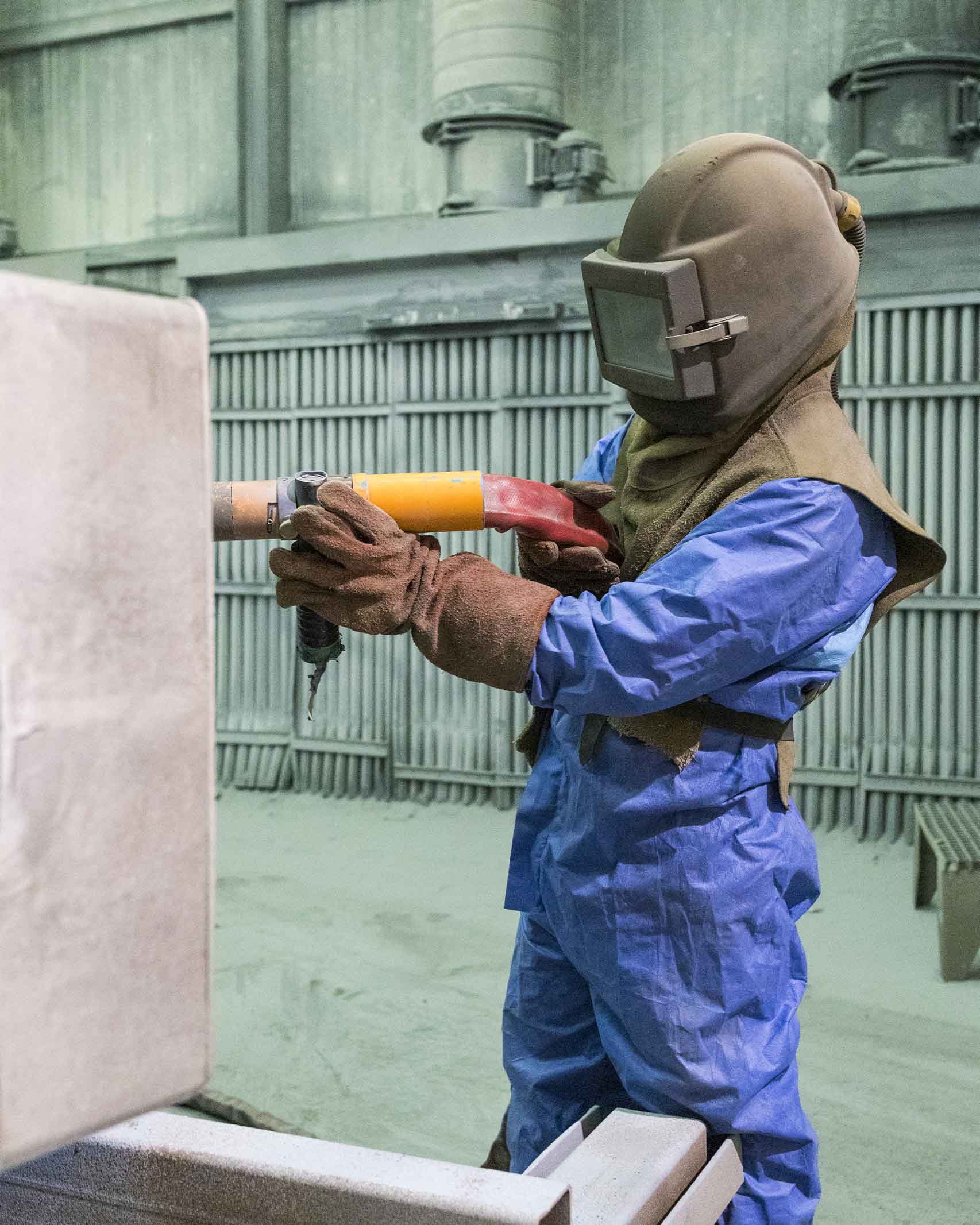 Both good practices and values are the identity of Acebron Group, therefore, each machine has a person behind it.
Sectors

Sectors

in which we are

present

present
We have more than 30 years of experience offering the best manufacturing solutions to help your business grow.
Why

Why

choose

choose

Acesan?
"We have been collaborating with Acebrón Group (MECACE) for more than 5 years. We started machining parts of a single machine model and today they collaborate with us repairing parts of all our fleet models. Undoubtedly they have collaborated in our growth, thanks to a close collaboration with their wonderful team, providing support and innovative solutions, as well as availability before our emergencies, with great professionalism and efficiency. Undoubtedly a key supplier in our process."
Raquel Sánchez-Beato
"We trust Acebron Group for the rehabilitation and manufacturing projects in our hydroelectric plants, due to the quality and precision of the parts and equipment they supply, as well as their seriousness and commitment to delivery times. We like to collaborate with companies like them, that have high quality standards but never lose the warmth and the humane touch. They combine the most advanced technology with a high responsibility for the environment and that for us is fundamental. Reliability, responsibility and professionalism are the adjectives that best describe Acebron Group."
Borja González
"We have been working with the Acebron Group for more than 10 years because they not only have a firm commitment to the quality of the finished product, but have also adapted perfectly to our firm requirements in terms of delivery times. different nature for the naval, hydro and industrial sector demonstrating in all of them a great professionalism, excellent service and reliability."
Carlos Alonso
"We trust Acebron Group as a strategic collaborator for the repairs of gearboxes and other components of the nacelle for more than 12 years. During all this time, they have proven to be a and reliable supplier with a great capacity, reliability and flexibility to adapt to our production needs."
Rubén Carranza
Other surface treatments
We have collaborators specialized in galvanizing, chrome plating, dehydrogenation, heat treatments and other specific treatments on which we rely to provide a comprehensive service to our customers.
Total solutions
We provide manufacturing solutions suited to your needs, using our own means and technical capacity, as well as excellent repair and maintenance services.
Full Coverage
Through the creation of a group of companies, we have sought to integrate processes, improving our competitiveness, quality, reducing transportation costs and meeting delivery deadlines.
QUALITY INSPECTIONS

Non destructive testing skills and competencies.
REPRO ENERGY PREQUALIFICATION

Certify compliance with management, economic and quality standards for our customers.
MARITIME FACILITIES

Describes surface preparation and protection requirements for coatings on marine installations.
ANTICORROSIVE TREATMENTS

Guarantees the application of anticorrosive treatments with the most demanding quality standards.
SECURITY & HEALTH

We manage OSH risks by being more effective and efficient and increasing operability.