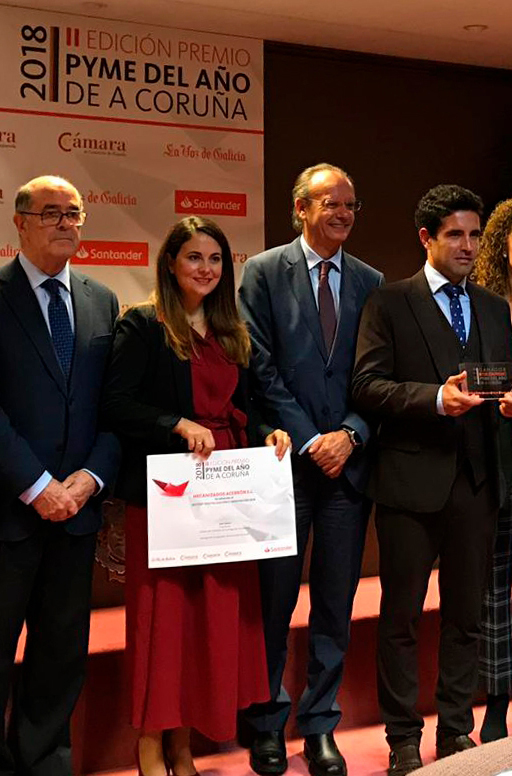 We win runners-up prize for innovation and digitalization
The Spanish Chamber of Commerce, the Chambers of Commerce of A Coruña and Santiago de Compostela and Banco Santander, with the collaboration of the newspaper La Voz de Galicia, organized the SME Award of the Year 2018 of A Coruña last Thursday in Santiago.
In this second edition of this award, the winning company has been Miramar Cruises S. L. for its work in job creation, internationalization, innovation and training. However, the chambers in A Coruña have also awarded three runners-up prizes: to Gairesa S. A. , based in Fene, in the internationalisation category; to Cofrico S. L. , from Bergondo, for training and employment; and to us, Mecanizados Acebron S. L. (Mecace), in innovation and digitization.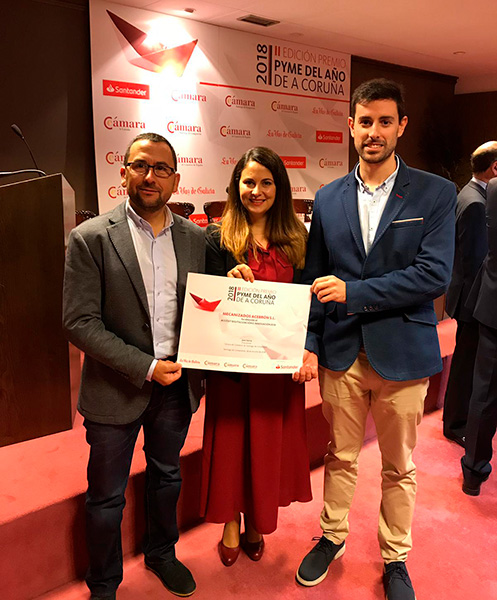 Our CEO, Rebeca Acebrón, was in charge of collecting the award and she wanted to highlight Acebron Group's commitment to Industry 4.0.
MECACE is already a reference in industrial machining and an outstanding supplier for strategic sectors in Galicia such as wind, offshore or hydraulic but, with the aim of facing competition and improving efficiency, the company is trusting and investing in innovation and technology. In this way, Acebron Group bets for the transformation of the industry towards the new model of intelligent factory with measures like the introduction of a software that allows to communicate the machines of the four work centers with the technical offices or the creation of an automated production system that gathers the information of the plants through bar codes in real time.
Several media approached the awards ceremony and have covered the news: