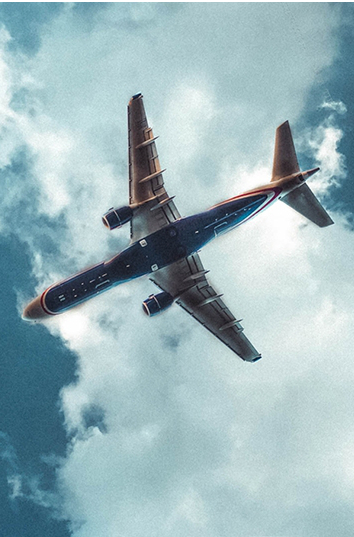 The situation of the aeronautical and space sector in Spain
The aeronautical and space sector continues to grow in Spain, both in turnover and job creation, and maintains high investment figures in R&D&I. In this article we analyze more in depth the characteristics of this sector and the more than positive data of the  TEDAE  (the Spanish Association of Technological Companies of Defense, Aeronautics and Space).
Billing and job creation keep breaking highs
The turnover of THE companies of  TEDAE  has reached 11,838 million euros in 2018, increasing by 5.7% compared to 2017 maintaining the growing trend of previous years. If we separate this turnover by sector:
44% for civil aeronautics
32% for defense aeronautics
15% for land and naval defense
8% for space
1% for safety
In terms of job creation, a total of 57,000 workers were accounted for in 2018 in this sector, characterized as high quality and skilled jobs. 19% of these positions are for women who, although still a long way from half, are within the average of women graduating from universities in science, technology, engineering and mathematics.
Exports account for 66% of production, the internal market has increased and investment in  R&D&I  has declined slightly and is at 9% of turnover.

The space sector
The turnover of this sector has grown to 867 million euros in 2018. In addition, employment has increased by 5.4%, especially as an investment in technological training and human equipment.
Moreover, its presence in Europe is increasing and participation in the ESA (European Space Agency) and European Union programmes is intensifying.
The aeronautical sector
In this sector, turnover has also increased, reaching EUR 9,029 million in 2018 and employment has increased by 0.3%.
Its current challenges are to invest in human resources, as it is the key to the future of this sector.
The defense sector
In this sector, turnover has fallen, with EUR 4,946 million, and employment has also fallen. This decline in employment can be related to the segregation of the Security sector.
The security sector
This sector is separated from defense and space, in which it was integrated until now.
Although its presence in total turnover is the lowest, it has an increasing evolution and in 2018 it has reached 155 million euros. In addition, it is generating jobs and the trend is expected to continue in the coming years.

The challenges for the next few years
The aeronautical industry wants to consolidate its growth and competitiveness in the following years. Specifically, the TEDAE 2015-2025 strategic guide sets out several ambitious but achievable goals if a good strategy is followed:
Double turnover and reach 1% of GDP.
Increase market integration capabilities.
Strengthen the Spanish industrial fabric.
Consolidate exports with other countries.
Strengthen technological capabilities, thanks to the commitment in R&D&I.
Improve coordination between different actors.
Equalize productivity with that of Europe and have more presence in the EU.
The development of technological areas for future programs.
Improve productive competitiveness to exceed high levels of demand.
For this, they follow a strategy that focuses on constant training, environmental care, investment in R&D&I, competitiveness and the development of a supply chain.
For the preparation of this article we have counted on the figures of TEDAE 2018, your billing data by sector and the Strategic Guide 2015-2025: Challenges of the Aeronautical Sector in Spain.